'Everything at stake' with NBN, says visionary
Resisting change could be catastrophic, says the founder of a high-profile international think tank.
The implementation of an effective national broadband network is critical to economic development and the federal opposition must not fear it, the founder of a high-profile "intelligent community" think tank has told IT Pro.
Louis Zacharilla of the New York-based Intelligent Community Forum warned that failure to make the most of implementing the NBN in Australia would be the equivalent of ignoring railways in the 19th century.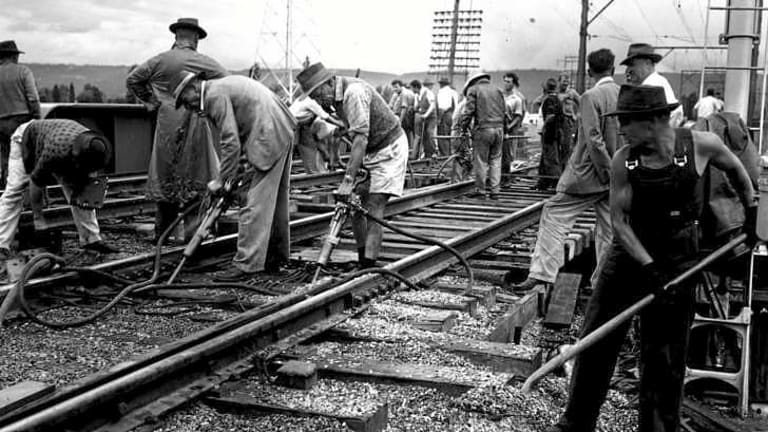 "I get the fear and the resistance," Zacharilla co-author of Broadband Economies: Creating the Community of the 21st Century, said.
"Governments are dealing with public money and dealing with significant change. I don't declare bad intentions for the opposition [to the NBN]. I just declare them to be a bit fearful and a little bit too cautious.
"That is natural. That is human nature. We resist change. But if you speak with anyone who has had to overcome that resistance they will say to you, this is the right way to go – we just disagree about how to get there."
Zacharilla, whose forum anointed Communications Minister Stephen Conroy Visionary of the Year in 2012, spoke to IT Pro ahead of his address at this week's Digital Productivity Conference in Brisbane, hosted by the Department of Broadband, Communications and the Digital Economy.
The Intelligent Community Forum releases an annual list of "intelligent communities" highlighting regions around the globe that use communications technology to effectively boost their local economies.
No Australian community has made the ICF finalist list since 2004, when Victoria made the cut.
"Australia does not lack aspiration," Zacharilla said. "They know what is at stake. They know they should keep the talent at home, but they don't have all the tools yet."
ICF's work has received plaudits from New York City mayor Mike Bloomberg and government leaders in Taiwan, France, Finland, the Netherlands, South Korea and Afghanistan.
Toronto (Canada), Oulo (Finland), and Tallin (Estonia), were among the list of this year's top seven communities.
In implementing broadband, Zacharilla drew comparison with the economic development of cities in the US that elected to use riverboats as their main form of industrial transportation against those that saw the benefits of railways.
"Chicago, which was a backwater city, saw this thing called the railroad," Zacharilla said. "Chicago invested in it and even today has 10 times the GDP of the state of Missouri.
"Everything is at stake [with the NBN]. This is the new railroad. If your communities are not connected to it then it is difficult to put cargo on it."
A major focus for ICF is broadband development for rural areas. According to Zacharilla, efficient connectivity outside urban centres is a critical factor in determining wider environmental sustainability.
"It is not sustainable if we allow the trend to continue where people flee rural areas for economic purposes," he said.
"The smaller communities will lose everything and the big cities will not be able to take the people that flood in, especially in a place like China. All hell will break loose.
"If you can keep people where they want to be, embedded in their cultures, contributing to their towns and villages, looking after their elders and learning from their elders, raising their kids in the places where they want to but can connect them to a global society through internet and broadband, then it is a win-win."
Most Viewed in Technology
Morning & Afternoon Newsletter
Delivered Mon–Fri.