Gungahlin in broadband superfast lane
Superfast broadband has finally arrived in Gungahlin.
The connection from the Gungahlin digital hub to the National Broadband Network was successfully tested on Friday in front of beaming politicians.
Long-suffering residents should be just as happy when the optical fibre cable to their homes is turned on in February.
An official "switch on" event is expected to be held in a resident's home at that time.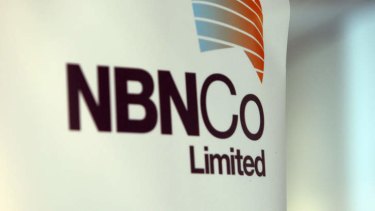 From there the NBN will spread out through Gungahlin and, within three years, is expected to reach all parts of Canberra.
The digital hub, located in the Gungahlin Library, is funded by the federal government and run by the ACT Government as a demonstration and training room.
The successful test confirms that the first batch of 2500 homes and businesses in Gungahlin will be able to connect to the NBN early next year.
Work has already commenced in Gungahlin and surrounding suburbs to connect another 12,400 homes and businesses to the network, including in Amaroo, Franklin, Harrison, Mitchell, Ngunnawal, Palmerston and Watson.
By mid-2015, fibre construction will have commenced or be completed to 135,300 homes and businesses across the ACT.
Kate Lundy, ACT Labor Senator and Sports Minister, said the first phase of cable testing was an exciting time for locals.
"They are just weeks away from experiencing the benefits of faster, more reliable broadband through the NBN," she said.
"We've just switched on to test the NBN for the very first time here at the Gungahlin Library.
"We're heading for a switch on in February next year but this is the first time we've seen it work.
"I can't tell you how excited I am about it, it's been a long time coming."
At the Gungahlin digital hub, people will learn how to make the most of their NBN connection.
Free training sessions will be available from early next year and will cover a range of computer basics, everyday online activities, online safety and security, and connection options.
Senator Lundy suggested that if Tony Abbott won the election next Spring, the rest of Canberra might not be able to enjoy the NBN.
ACT Deputy Chief Minister Andrew Barr and Member for Fraser Andrew Leigh also tried the NBN connection.
Dr Leigh said NBN Co would contact Gungahlin residents and property owners shortly to let them know when and how they can access services.
"People will be able to connect to NBN at prices comparable or cheaper to what they pay now, but for a much superior service," he said.
Ross Peake is a senior reporter for The Canberra Times
Most Viewed in Technology