How do you plan a working holiday?
How do you stay in touch when you're trying to get away from it all?
Christmas is coming, but some of us don't have the luxury of simply disappearing off the face of the earth for four weeks every summer. You might be able to ease off your workload and shuffle a few things around, but if you don't have the luxury of annual leave then you probably can't go off the grid for a month and expect everything to be fine when you resurface. It's a lifestyle which obviously clashes with the idea of taking some time off to spend the holidays with your loved ones. So what do you do?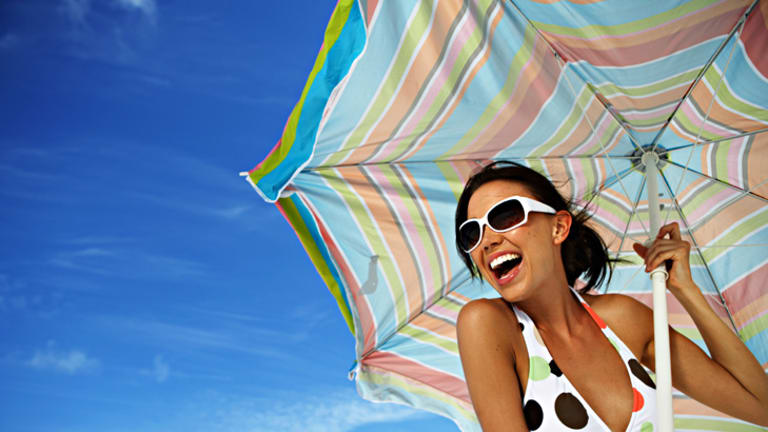 I'd say the modern smartphone -- regardless of the operating system -- is the key to striking a work/life balance during the holidays. With a smartphone in your pocket you can keep on top of things without interrupting what you're doing, whether it's going to the cricket or spending the afternoon at the beach. You might disable or mute push email so you're not hassled by every incoming message, but instead sneak a peek at your messages once an hour just to see if anything important has arisen.
If something important crops up while you're away from your desk you often don't need to deal with it on the spot, you simply need to reassure those involved that you're aware of the situation. A quick reply is often enough to satisfy them that you're on top of things. If you disable the "Sent from my phone" signature on the end of your emails, you still look like a hard-working professional slaving away at your desk even though you're off enjoying a bit of sunshine.
I'm lucky in that I deal with all of my clients via email so I rarely need to pick up the phone. Voicemail messages get forwarded to me as an email attachment. If you don't have the luxury of ignoring calls then you need to decide the best way to divert incoming calls while still looking professional. It might be as simple as letting calls go through to voicemail, but perhaps changing your message to say that you might take a little longer than usual to reply.
Of course this still involves listening to every voicemail message to see how urgent it is. You might experiment with voice to text services, giving you a summary of the incoming message, which are offered by telcos as well as some third-party services. Alternatively you might consider using an answering service, letting a real person answer the call and then send you a message via email or SMS. Yes it's an extra expense, but perhaps money well spent if it means you can ignore incoming calls for a while and take a little time off like everyone else.
If an important issue arises that can't wait, you need to have the tools at your disposal to deal with the situation on the spot. Perhaps you can deal with most issues using a smartphone, but otherwise you might consider slipping a tablet or small notebook into your carry bag. Even then you'll need to ensure you have access to the appropriate documents, applications and services. This should be pretty straightforward if you've already got a mobility strategy which lets you work on the road, especially if you rely on cloud services which don't tie you down to one physical machine. Remote desktop tools such as LogMeIn can be really handy for those times you do need to tap into your office machine from afar.
If you don't already have a mobility strategy then the Christmas period might present the perfect opportunity to give one some thought. Figuring out how to do the essentials of your job while away from your desk could not only make life easier over the holidays, it could offer you more flexibility in your working life next year. Consider it a long-term investment in striking a better work/life balance.
How do you stay on top of work when you can't simply go off the grid?

George Palathingal joined The Sydney Morning Herald in 2001. He writes about most fields of entertainment but has always specialised in music, most notably as a live reviewer.
Most Viewed in Technology
Morning & Afternoon Newsletter
Delivered Mon–Fri.