Load them up and let it rip
These days we can store our entire CD collections in small, convenient boxes.
THE world is overflowing with predictions of the death of compact discs and all the talk has prompted readers to ask about storing their CD collections electronically.
While we think CDs will be a viable medium for many years yet, maybe such readers are acting just in the nick of time. Lots of people are using a clever device called a MusicM8 (that's geek for ''music mate'') and its Australian distributor has just ceased importation because, with the rise of music subscription services, the market for MusicM8s has died. There are a few in dealer stocks but you will need to act quickly if you want to buy one with a local warranty.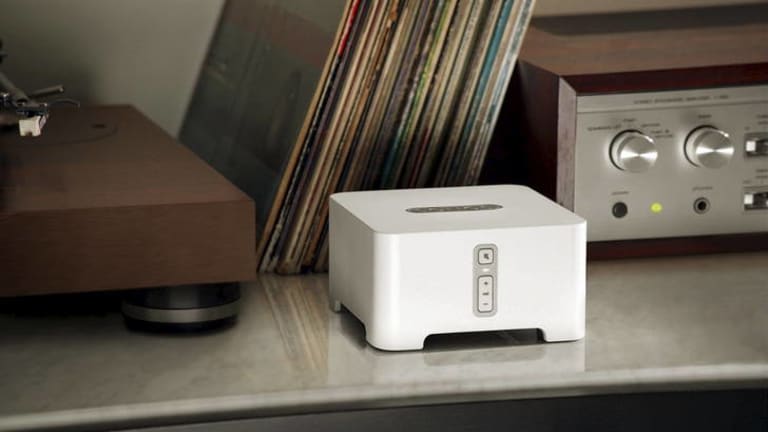 Not so Olive, the big kahuna in this market. ''There has definitely been a softening of sales, but we're more inclined to ascribe that to general market conditions rather than a Spotify effect,'' importer Michael Thornton-Smith says.
For audiophiles, Olive has some advantages over MusicM8, not least of which is that it plugs straight into a stereo.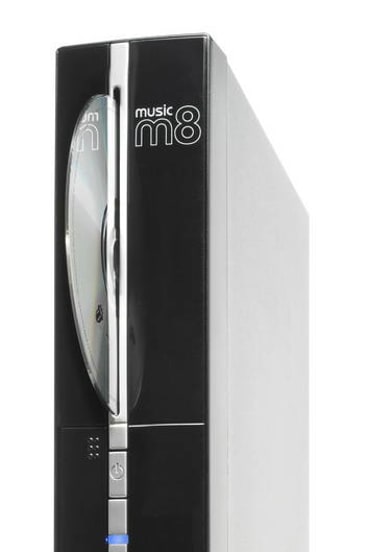 For purposes of this comparison, we've assumed you already own a computer.

Cheapest option
Using your computer
★★
You'll need a CD drive and lot of available memory space, at least 500 gigabytes for an average CD collection, or you can buy an external USB drive or two. Search the internet for high-quality ripping software, such as uncompressed WAV or FLAC, and use it to copy your CDs to your preferred drive. With the right equipment, you can hook your stereo in through your wireless network; probably the easiest way is using a Sonos Connect ($549) hooked into the amplifier. You control Sonos equipment with an iPhone or iPad. If you have none of these, you'll need to use the computer mouse and keyboard to manage your music. And your computer has to be turned on to access your music.

Sonos option
Xiva MusicM8 ($1299) xiva.com
★★★
Unless you're a geek, this is really only a viable option if you have a Sonos whole-of-home system or you buy one at the same time. The MusicM8 is little more than a disc reader and a one-terabyte hard drive carrying software designed specifically for storing CDs. It connects directly to your computer, rather than your stereo, to access the internet so that when you insert a CD to be ripped it also finds and downloads the cover art and track information. Each CD takes only minutes to be copied, and you can save the music in WAV, FLAC or MP3 formats. The MusicM8 can't be used as a CD player, it only copies and stores them, but it also stores photos and video and interacts with devices including PS3, Xbox 360 and Wii.

Audiophile option
Olive (from $1599)
★★★★☆
With Olive, you don't need additional equipment, you can even get by without a computer, plus this is the easiest to use. It plugs into your stereo and you just slide in a CD, press a button and it is immediately stored as well as played. But if you want cover art and track information, the Olive hooks into your home wireless system to access the data and gives you internet radio at the same time. The base Olive O3HD has a 500-gigabyte drive while the more expensive O4HD ($3299) and O6HD ($6499) have 2TB drives and extra audiophile offerings. All can be backed up on external drives and all offer ripping in FLAC, WAV, MP3 and AAC formats. There's an 11-centimetre touchscreen controller, you can use the supplied remote or an iPhone or iPod Touch. Music can be located through title, artist or genre and playlists can be created. DLNA streams music to compatible equipment, and it can burn CDs.

Verdict
The computer route is the cheapest but least convenient, while the MusicM8 is ideal if you have, or intend to buy, a Sonos system at the same time. But the winner here is the Olive for its ease of use, convenience and flexibility, not to mention its sound quality. Worth the extra cost.
Most Viewed in Technology
Morning & Afternoon Newsletter
Delivered Mon–Fri.