Microsoft Surface coming to shops - another TouchPad fire sale?
After kicking off with a whimper rather than a bang, can Microsoft's Surface undergo a retail revival?
While Microsoft isn't revealing exact sales figures for its new Surface tablet, the consensus amongst analysts is that early take-up is far below even Microsoft's modest expectations. Even Ballmer described sales as "modest" (correction; he said "We are starting modestly"). The new tablet always faced an uphill battle to win people away from Apple's iPad and its Android rivals, not helped by the fact that Microsoft's advertising campaign simply makes it look with an iPad-wannabe.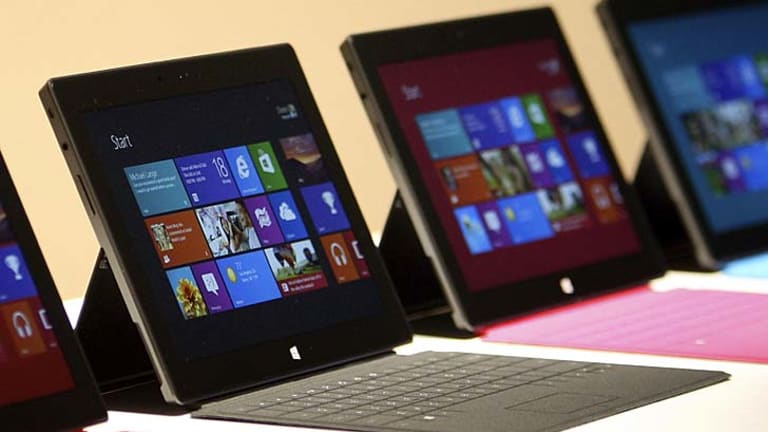 Having spent some time with the Surface, I'd say you really need to appreciate what Windows RT can and can't do before you hand over your money. If you go in with your eyes open and it meets your needs then you might like it.
Unfortunately Microsoft's Surface advertising campaign isn't doing the new tablet any favours. The television campaign is heavy on lifestyle fluff and light on facts, failing to explain what Windows RT is or to emphasise its strengths in tying into the wider Microsoft, Office and Xbox ecosystems. I know it's hard to convey all that in an ad, but Microsoft needs to do better. I don't think I've met one person outside of tech circles who even understands exactly what it is other than "some kind of iPad thing".
Even if you wanted a Surface they've been hard to get. Now Microsoft has abandoned its original strategy to only sell the Surface online and will offer it through retail stores such as Harvey Norman and JB HiFi. I'm sure they'll offer much better deals than the $559 paid online by early adopters, but will it be enough to turn things around?
Microsoft certainly hasn't thrown in the towel yet, but it will be interesting to see if there's another HP TouchPad-style fire sale to get the Surface off the shelves at ridiculous prices. Practically giving them away might be the best way to build the critical mass of Surface and Windows RT users required to give the platform a shot in the arm.
Considering its strengths and weaknesses compared to an iPad or Android tablet, at what price does Microsoft's Surface become a bargain worth grabbing?

George Palathingal joined The Sydney Morning Herald in 2001. He writes about most fields of entertainment but has always specialised in music, most notably as a live reviewer.
Most Viewed in Technology
Morning & Afternoon Newsletter
Delivered Mon–Fri.