Mining giant sees the light, via Canberra
Seeing Machines, the Canberra invention that can read a face, has signed an agreement with Caterpillar Global Mining to make big trucks safer.
Chief executive Ken Kroeger said Caterpillar looked at 32 products around the world after discussions with him in 2011, before signing the agreement.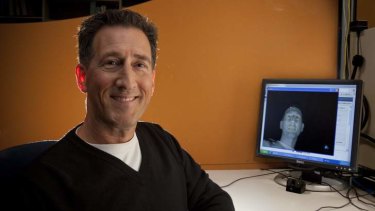 ''It's a $60 billion company, they do most things themselves. The fact they chose us sort of proves we are an accepted science within the industry,'' he said.
Seeing Machines computer algorithms allow computers to see and analyse human faces and facial behaviour.
The product Caterpillar will ultimately put in its big trucks, the Driver State Sensor, looks at the driver's face and eyelids, angle of the head and frequency and duration of blinking eyes, and picks up on things such as a micro sleep.
In mining, long shifts and night shifts, working at high altitudes and fly-in, fly-out rosters increase the risk of fatigue for heavy machinery operators.
Seeing Machines technology warns drivers when they are distracted, or alerts site managers for direct intervention.
From next week mining companies around the world will be offered the product through Caterpillar, instead of Seeing Machines, which until now has been dealing directly with miners.
Mr Kroeger estimates there are 38,000 big-haul trucks in the mining industry worldwide, too big a market for Seeing Machines, which is a research and development company.
''The open-cut mine is a challenging environment and the application of this technology in such a critical area shows the value and robustness of the Seeing Machines systems,'' he says.
Caterpillar Global Mining spokesman David Edwards said safety of its mining customers' employees was paramount.
''Seeing Machines delivers both safety and productivity benefits to the mining industry. [In the future] we see even closer integration between what in-cab fatigue monitoring can deliver in both intervention alerts and analytics to improve safety and performance.''
Mr Kroeger said Seeing Machines' next step was establishing the technology's value in wider markets to protect drivers, workers and the public at large. He said the research and development team would remain in Canberra.
Seeing Machines also employs people in Tucson, Arizona, for the mining, and in Detroit for the automotive sector.
Seeing Machines' journey from the ANU where Professor Alex Zelinsky and three of his PhD students developed it, to commercialisation, has been as slow as a caterpillar.
But today the technology's reach is widespread, touching the automotive, aviation, health and entertainment industries.
Seeing Machines turned over $7.2 million last year and, according to British market analysts, the company is expected to generate revenues near $11.5 million in 2013.
When Canberra Business Council honoured its achievements in 2008 the Disney Corporation in the US was considering its technology for a new market in gaming, while the John Curtin School of Medical Research is working with the R and D team on a new product for diagnosing eye disease.
John Thistleton is a reporter for The Canberra Times.
Most Viewed in Technology