New laws flagged to combat 'vile' trolls
Tougher restrictions on social media could soon be on the agenda, after politicians vowed to investigate calls to give police greater powers to address anonymous online abuse.
Attorney-General Nicola Roxon will talk about the issue with her state counterparts, after NSW Premier Barry O'Farrell wrote to acting Prime Minister Wayne Swan seeking a review of Commonwealth telecommunications laws.
Rugby league star Robbie Farah became the latest high-profile target of a Twitter ''troll'' at the weekend, when an anonymous user sent him a vile message referring to his mother Sonia Farah, who died in June from pancreatic cancer.
A spokeswoman for Ms Roxon said this type of behaviour was ''reprehensible'' and called on Twitter to identify users who broke the law.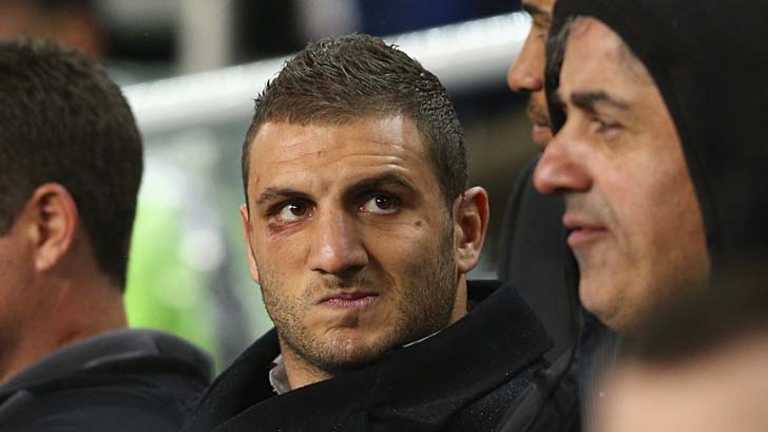 ''Twitter should reveal the identities of the anonymous trolls who are breaking the law by abusing others online and cooperate with any police investigation to help reveal who these trolls are,'' the spokeswoman said.
''The government is considering what other action, if any, can be taken to improve the law in this area. We will also discuss this matter with state and territory Attorneys-General.''
Mr O'Farrell called for any loopholes between state and federal legislation to be closed, while NSW Police Minister Michael Gallacher said the state's police needed support from the federal government in making the legislation tougher.
Farah has provided a report to NSW Police, and yesterday called on the federal government to tighten social media laws. Fairfax has chosen not to publish the offensive message Farah received.
''I understand NSW Police do have some powers to take action against people who post abusive comments online and I appreciate the efforts they are making,'' Farah said.
''However I encourage the federal government to strengthen social media laws so that these cowards are made accountable for their actions and people can be protected from the kind of disgusting personal abuse that I have received.''
A Twitter user or troll found to ''menace, harass or cause offence'' using the social networking medium could be jailed for up to three years.
A person can be prosecuted under this section if they use a ''carriage service'' - essentially, any communication device - to pressure another person, in a way that would be regarded by ''reasonable persons'' as being ''menacing, harassing, or offensive''.
There are also laws at state level that can be used to stamp out offensive online behaviour.
However, the problems with enforceability are highlighted by the fact ''trolls'' generally set up bogus accounts and then delete them soon after the offensive conduct.
Indeed, it is believed no one has been prosecuted for their behaviour on Twitter - only Facebook.
Twitter could not be contacted for comment.
Most Viewed in Technology