Nintendo 3DS price slashed
Nintendo has slashed the price of its 3DS handheld console by $100 only four months after the device launched.
The 3DS will drop to $249.95 in Australia on August 12.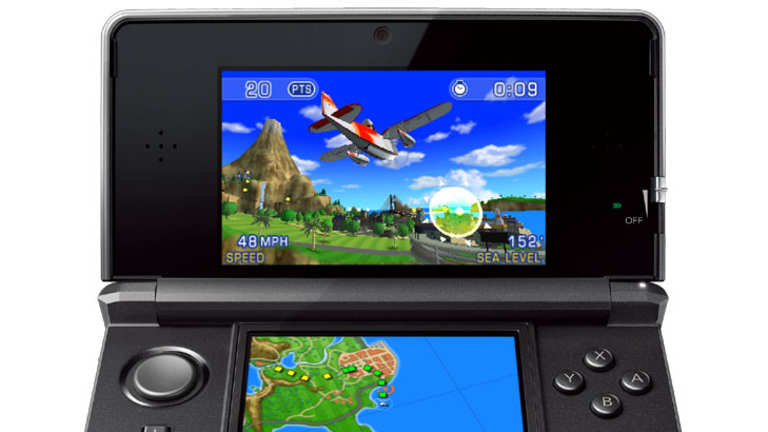 The successor to the incredibly popular Nintendo DS has not sold as well as Nintendo and many industry analysts expected, and such an early price cut is unprecedented for the usually highly conservative company.
"Never in Nintendo's history have we dropped a system's trade price so significantly," the company conceded to Eurogamer.
"We are aware this may cause you, the loyal fans who supported Nintendo 3DS from the beginning, to lose trust in us, and this is not our intention in any way."
While the 3DS hardware is difficult to fault and has very convincing stereoscopic 3D effect without the need for special glasses, the console's software range has been disappointingly limited.
System sellers Super Mario 3D Land and Mario Kart 7 are not scheduled to arrive until Christmas.
Nintendo has dominated the handheld gaming market for over 30 years with its range of Game & Watch, Game Boy and DS handhelds.
The DS has sold more than three million units in Australia, and has been Australia's best selling console for six consecutive years.
But Nintendo's dominance has been seriously threatened by by the burgeoning popularity of a trio of Apple mobile devices: the iPhone, iPod Touch and iPad.
Sony has also unveiled the powerful new PlayStation Vita handheld, which is expected to be released in Australia early next year priced from $350.
Last week Nintendo dropped the price of the DSi and DSi XL consoles by $50 each to $199.95 and $249.95 respectively.
Nintendo plans to compensate 3DS early adopters with 10 NES and 10 Game Boy Advance titles for free download from the Nintendo eShop starting from September 1.
To register for the Nintendo 3DS Ambassador Program, existing 3DS owners need to connect to the Nintendo eShop at least once before August 12.
The 10 free NES games will include Super Mario Bros, Donkey Kong Jnr, Balloon Flight, Ice Climber and The Legend of Zelda.
The 10 free Game Boy Advance titles will include Yoshi's Island, Super Mario Advance 3, Mario Kart Super Circuit, Metroid Fusion, WarioWare Inc Minigame Mania and Mario Vs Donkey Kong.
"Although we may not be able to completely prevent you from regretting purchasing Nintendo 3DS early, we would like to express our gratitude to our special customers like you," Nintendo told early adopters.
The price of the 3DS has also been cut in other territories around the world.
Australians pleased by the price cut might be less impressed to see that in North America the 3DS now costs just US$169.95, which is $155 at today's exchange rate.
The 3DS is region locked to discourage importing. Australian 3DS games will not play on a 3DS purchased in North America.
Screen Play is on Twitter: @screenplayblog