NSW digs heels in over NBN rollout
Consumers in New South Wales will be left to pick up a $400 million bill following the breakdown of negotiations over the national broadband network.
The state government says NBN Co has walked out on negotiations after refusing to pay the full cost of installing the fibre network in the state.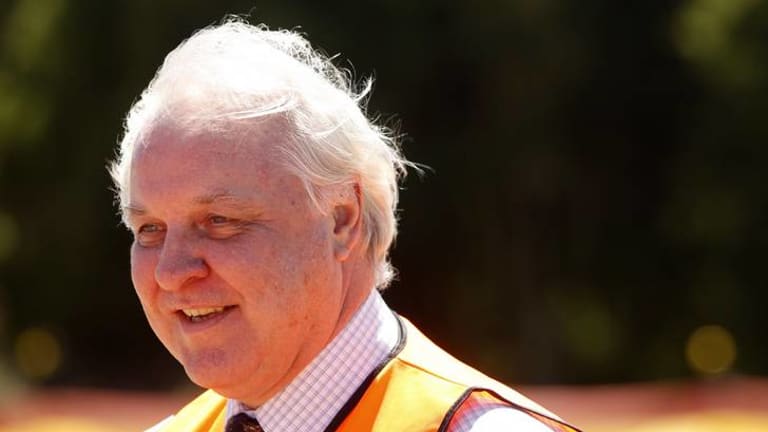 In a statemnt released today, finance and services minister Greg Pearce says the state government's negotiated in good faith for two years and won't be coming down any further on price for accessing poles.
That would leave a shortfall of up to $400 million over 20 years, he said.
The federal government has accused NSW of price gouging by charging more for access to its network than any other state.
"The NSW government has negotiated in good faith for two years," Mr Pearce said.
"We have come down several times on price for accessing the (power) poles and we simply will not go any further.
"The NSW government can simply not accept such terms which would mean families subsidising the NBN through their electricity bills."
Mr Pearce said the federal government should pay for the NBN rollout because it was federal policy - and he was furious that commonwealth laws could be invoked to gain access to NSW power poles.
"The O'Farrell government is trying to gouge Australian taxpayers, delay the NBN rollout and make it more expensive," Communications Minister Stephen Conroy told News Limited.
"Every state and territory has finalised sensible commercial arrangements ... but the NSW government wants to charge almost six times as much."
Mr Pearce said in a statement it was all about cost-shifting.
"That NBN Co has walked away proves one thing - the federal government has decided to shift the cost of the NBN onto NSW residents so it doesn't have to pay for its own project," he said.
AAP
Most Viewed in Technology
Morning & Afternoon Newsletter
Delivered Mon–Fri.