Pollies earmark Western Sydney as state's data nerve
Almost half a billion dollars invested in data centre construction in Sydney's West could form the building blocks for a suburban technology industry that provides jobs to the local area's technology trainees.
The area has already hosted the recent launches of the $200 million "Aurora" HP data centre in Eastern Creek, Blacktown, and the $250 million Digital Realty data centre in nearby Erskine Park, Penrith, where US company Rackspace's Australian subsidiary is based. Both centres are estimated to create 450 construction jobs, and Digital Realty expects to spend more than $200 million on local labour and projected construction costs. Woolworths already has a data centre in Erskine Park.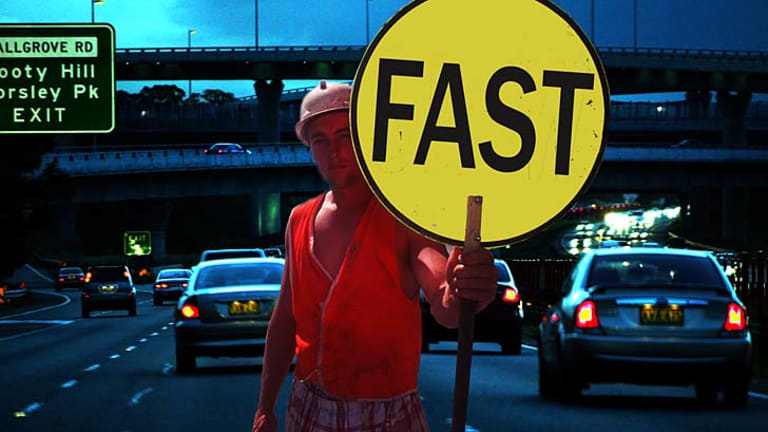 Additionally, new data centres are also being built in Alexandria, near Sydney's CBD. And the NSW Government has contracted Metronode to build a Tier III data centre in Silverwater, also in western Sydney and another $27 million centre in the Illawarra, south of Sydney, by the end of the year.
The myriad computing infrastructure of all state departments and agencies will be replaced with these two centres, which will collectively provide up to 9 MegaWatts of IT load. The exercise will create 250 jobs.
Fairfax Media's IT Pro asked NSW Premier Barry O'Farrell whether this investment could seed the growth of a Western Sydney technology industry.
"Absolutely," O'Farrell said at the recent launch of the Digital Realty centre in Penrith.
"I do know there are enormous enrolments at TAFE, university and other levels in the ICT sector here, and delivering a mixed economy in Western Sydney is part of our ambition to provide more local jobs."
He pointed to the Industry Action Plan produced by the NSW Digital Economy Industry Taskforce last September, which identified the demand among banks, financial institutions, and other professional service organisations, for reliable and secure data centres and co-location centres. The blueprint attracted strong criticism from sections of the technology industry at the time.
"In addition to the direct investment and jobs created by a new data centre, availability of these facilities is often a determining factor in attracting investment by major companies to NSW, and is essential in supporting the business requirements of NSW industry," the taskforce wrote in the report.
Once completed, however, data centres employ very few people in the day-to-day management of the facilities.
A spokesman for the NSW Deputy Premier and Minister for Trade and Investment Andrew Stoner said however it "belies the longer term benefits for local economies and for the wider economy of data centres' capacity to help companies become more innovative, more competitive, delivering better services and achieving savings to allow for further investment."
Federal Labor MP Ed Husic said his Western Sydney electorate of Chifley was home to more than 300 ICT businesses.
He said he wanted to establish trade training centres in high schools, and a co-operative research centre at the University of Western Sydney school of computing and engineering, to demonstrate the potential of technology to young people.
"I mean data centres in and of themselves aren't the be all and end all as to what can be done out here, what I'm really really excited about is we do have a base of young people out here who are very interested, very tech savvy and we need to provide them a platform," Husic said.
"We should work with big players, Google, eBay, PayPal and the like, to effectively skill up local business to take advantage of what's on offer, and be able to give a boost to local economy, open up job opportunities, and through that process diversify the things we're able to do out here."
He believed vast swathes of open, affordable, and industrial-zoned land, particularly in Blacktown, lends itself to further data centre development.
At the Western Sydney Region of Councils AGM on October 25 last year, Blacktown Mayor Len Robinson cited the Aurora centre as the start of a possible new trend. The region's population is projected to grow by a million over the next 25 years, and he said the Blacktown ICT sector generated $139 million in 2011, with almost a third from hardware, software and web-design consultancies.
The opportunity is growing, Robinson said.
Husic's electorate includes Blacktown, the state's biggest municipality, and last year his discussions with the council's economic development arm canvassed ways to attract more data centres.
"I've been really encouraged by the new mayor, Len Robinson," Husic said.
"Even though we're on opposite sides of the political fence, Len has already opened up and said: 'this is something I want to work on'."
"I'm hoping meet with him down the track to discuss this further."
Most Viewed in Technology
Morning & Afternoon Newsletter
Delivered Mon–Fri.