Research supports benefits of medicinal cannabis
Studies of the use of medicinal cannabis suggest it has measurable benefits, argues Dr Alex Wodak.
Question: What are the medicinal uses of cannabis?
Answer: Medicinal cannabis is a useful drug for reducing severe and distressing symptoms, particularly when conventional medications have been ineffective or were accompanied by severe side effects.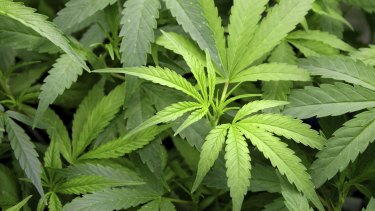 The conditions for which there is strongest evidence include: chemotherapy-induced nausea and vomiting; chronic non-cancer pain, especially due to nerve damage; wasting in advanced cancer and HIV infection; and muscle stiffness in multiple sclerosis. A recent review concluded that there are 82 favourable and nine unfavourable controlled trials supporting medicinal cannabis.
Many prestigious scientific and medical organisations and reviews support medicinal cannabis. There are no studies yet proving that cannabis is curative for any conditions in humans. Inhalation of cannabis vapour is an efficient method of ingestion and preferable to inhalation of cannabis smoke or swallowing pharmaceutical agents made from cannabis extracts. Devices for gently heating plant cannabis to produce vapour are now available, convenient and inexpensive.
Though not yet certain, many experts believe that the use of the whole plant is more effective than the use of extracts. Nabiximols (Sativex) is a new and attractive pharmaceutical agent sprayed on the inside of the mouth. Nabiximols is unavailable in Australia and is also unaffordable for many.
The side effects of medicinal cannabis, which should not be inferred from studies of recreational cannabis, have been shown in studies of medicinal cannabis to be relatively minor and much less than the untreated original symptoms or the side effects of the conventional medicines.
Cannabis was used medicinally in Australia for many decades. It is now used lawfully in about 20 countries, including 23 of the 50 states of the US. International drug treaties prohibit the recreational use of cannabis but permit its medical and scientific use. In a survey of Australians in 2010, 69 per cent supported medicinal cannabis while 74 per cent supported more research.
Response by Dr Alex Wodak AM, Australian Drug Law Reform Foundation president.
Brought to you by the Fuzzy Logic Science Show, 11.30am Sundays on 2xx (98.3FM). Send your questions to AskFuzzy@Zoho.com
Most Viewed in Technology