Save hundreds off your mobile phone bill
The best value for money lies with small mobile carriers, writes Jenneth Orantia.
Here are two scenarios you may be familiar with. The first: you try to make a phone call on your mobile, only to be greeted by a pre-recorded message telling you that you've run out of credit. The second: you rip open your monthly mobile bill, only to be greeted by an outrageously-high amount owing. In both cases, you could have sworn you didn't use your mobile that much.
The smart thing to do is take your money elsewhere. The big three carriers, Telstra, Vodafone and Optus, may be the first companies you think of when it comes to mobile phone service, but the best value for money lies with the smaller operators.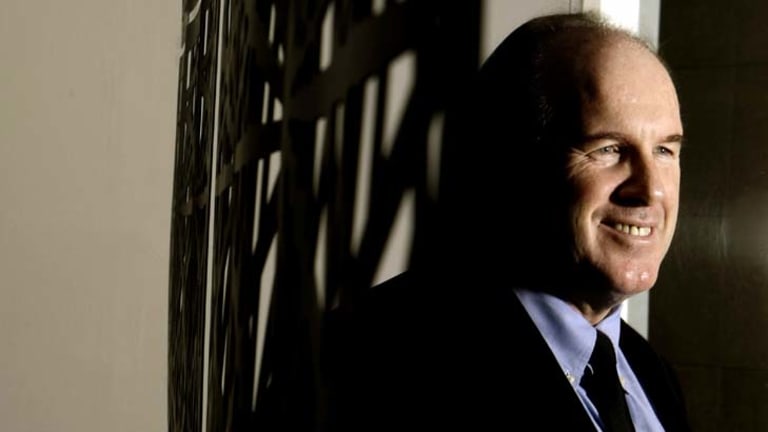 MVNOs, short for mobile virtual network operators, rent network capacity off the established networks, and the considerably smaller overheads allow these companies to pass the savings on to their customers.
Peter O'Connell, chairman and co-founder of Amaysim, says the higher prices charged by the big three carriers is due to the millions of dollars they spend on advertising and maintaining their network infrastructure and retail presence.
MVNOs, on the other hand, tend to run tighter ships. Many of them operate over the internet only, and the reason you don't hear about them as much is because their advertising budgets are considerably smaller. "We don't sponsor any footy teams, we don't have any corporate boxes in stadiums, we don't have shops, and we don't do handset subsidies," says O'Connell.
Amaysim offers a $39.90 month-by-month plan that includes unlimited standard national calls, unlimited SMS and MMS, 4GB of data and unlimited Facebook, Twitter, MySpace, LinkedIn, Foursquare and eBay access.
To get the same sort of perks on Optus, the network that Amaysim uses to provide its service, the closest prepaid deal is the $2 Days offer, which works out to be $60 a month for unlimited standard national calls, unlimited SMS/MMS and unlimited mobile internet, although downloads and smartphone tethering aren't included.
If you want to use your mobile data for things like VoIP, media streaming, and downloading files, you would need to move up to Optus's post-paid $129 Timeless plan, which offers the same 4GB of data and unlimited calls and texts as the Amaysim deal. Stretch that out over a year, and you'd be paying an extra $1069.20 with Optus over Amaysim, despite both of them using exactly the same network infrastructure.
Red Bull Mobile, which launched in Australia last year, is another MVNO, and its plans seriously undercut those of its wholesale provider Vodafone. The Red Bull Mobile Access 365 plan costs $365, lasts for the entire year, and comes with unlimited standard national calls, unlimited SMS and MMS, and 5GB of data every month. Spend an extra dollar, and Red Bull also throw in the HTC Explorer smartphone, which typically costs $149 when bought separately.
For the same inclusions on Vodafone, you could either go on a $50 Vodafone All-time recharge, which comes with unlimited calls and texts and 1GB of data per top-up - and you'd have to pay an extra $116 up-front for the HTC Explorer, or a $99 plan over a 24-month term, which comes with unlimited calls and text and 4GB of data a month, with the handset thrown in for free. Compared to the Red Bull Mobile deal, then, you'd be paying an extra $350 and $822 respectively per year with Vodafone, and have less mobile data to play with per month.
Other worthwhile prepaid deals include Crazy John's $39 FLATChat Unlimited prepaid plan (unlimited calls and messages, 4GB of data), DoDo's $39.90 Unlimited prepaid plan (unlimited calls, unlimited messages, 5GB of data, 100 international minutes), and Live Connected's Zen 40 (Series III) month-by-month plan (4000 minutes to any standard national number, unlimited SMS and MMS internationally, unlimited video calls, 5GB of data and $90 of international calls).
But it's not all roses and rainbows with these smaller operators, and it pays to scrutinise the fine print to find out what the catches are. Crazy John's, for instance, caps the "unlimited text messages" to 100 per day, while Live Connected doesn't offer any phone support, and all of the MVNOs each have different policies on the premium numbers that are included within the unlimited calls offer.
Also, while each MVNO use either the Optus or Vodafone networks to provide the phone service, customer support and billing is handled by the MVNOs, which may or may not lead to an inferior after-sales experience.
That said, the lack of lock-in contracts and large selection of cheaper providers makes it easy to switch to another service if you're not happy, and given the big savings on offer, the rewards seem to be well worth the risk.
Correction: The tenth paragraph originally stated Vodafone did not offer any unlimited deals on prepaid. Vodafone does in fact offer such a plan.
Most Viewed in Technology
Morning & Afternoon Newsletter
Delivered Mon–Fri.