Imagine walking into a shop where you did not need your wallet, there was exemplary customer service and the retailers had already been alerted that you were nearby via their customised database.
In 2020, this is likely to become a reality as shops become cashless, huge amounts of data track consumer trends and "pop-up" concept stores come and go depending on the season.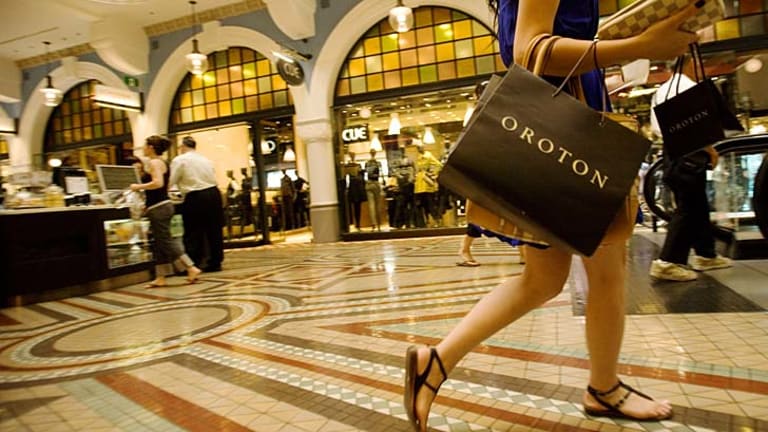 "In 2020, you'll have bigger and better stores but [fewer] of them," the global retail and consumer leader at PricewaterhouseCoopers, Stuart Harker, said.
Three years ago Australian shoppers were confined to shopping in Australian stores. Now they have online options and the store experience has to be excellent, he said.
"Australian retailers have been protected by distance,'' he said, but this was no longer the case.
Traditionally seen as the "laggard" of retail in Australia, major stores Myer, David Jones, Woolworths and Coles are now running fast to catch up to the digital age, and are trying to compete on a global scale.
A worldwide study, released last week, looked at 100 retail innovations in 20 countries and how they were adapting to online changes. Retail Innovations 8, released by the Ebeltoft Group, stressed how important social media would become to curate and build online communities around store brands.
The winner of the innovation award this year was a Brazilian clothing store, which asked customers to critique fashion designs online before it created them. Once the product was in the shop, people could see on the hanger how many Facebook likes it had received.
In Sydney, online shop Shoes of Prey allowed customers to design their own shoes, which were then custom made.
The managing director of Retail Doctor, Brian Walker, said the amount of information retailers would have on their customers in the future could include what day they shopped and what they were likely to buy.
"Wireless networks will track when we walk into a shop, where the retailer can send an SMS to the customer to … see the retail worker in a specific section," he said.
But with shoppers having increasing reliance on the internet, earning credibility and providing consistent service was going to be the major challenge for retailers, professor of marketing at the University of Technology, Sydney, Jordan Louviere, said.
"Trust is really knowing that you're going to get what you expect and that they're going to keep whatever promises they have made in cyberspace or in bricks and mortar,'' he said. "Retailers are a brand so … if they deviate in credibility and vary in trust they run a risk of [losing consumers]."
Last month's Click Frenzy online shopping promotion, which crashed for three hours, highlighted how powerful an effect social media could have on a website's credibility, Professor Louviere said.
"It all depends on the expectations you had going in. If the consumer had very high expectations that this was going to be like Black Friday [the US online shopping sale] then they were nowhere near met.''

Jessica Wright is a breaking news reporter for The Age. Previously she was the national political correspondent for The Sun-Herald and The Sunday Age and a breaking news reporter for the National Times.
Most Viewed in Technology
Morning & Afternoon Newsletter
Delivered Mon–Fri.