Snowden leaked more than 15,000 secret US documents: Greenwald
Brasilia: Brazil-based Guardian reporter Glenn Greenwald says he has received more than 15,000 secret US government documents from intelligence leaker Edward Snowden.
Mr Greenwald, an American who was among the first to release details of Washington's vast electronic surveillance program, gave no details of the content of the files as he testified before the Brazilian Senate's foreign relations committee on Tuesday.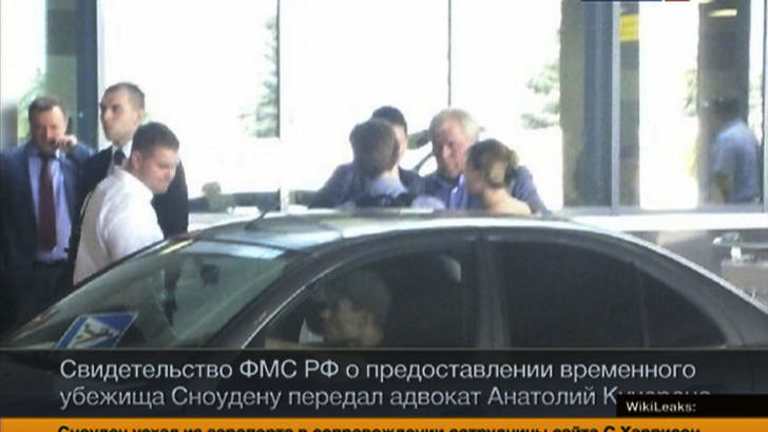 "I did not do an exact count, but he gave me 15,000, 20,000 documents. Very, very complete and very long," Mr Greenwald said, responding to questions from lawmakers.
"The stories we have published are a small portion. There will certainly be more revelations on the espionage activities of the US government and allied governments (...) on how they have penetrated the communications systems of Brazil and Latin America," he said.
Last month, US Vice President Joe Biden called Brazilian President Dilma Rousseff to provide a explanation following press reports of US electronic surveillance in Brazil based on leaks from Mr Snowden, a former US National Security Agency contractor.
Mr Snowden is now a fugitive from US justice and is currently living at an unknown location in Russia after Moscow granted him temporary asylum for a year. He has a registered address in Russia and his father, lawyer and friends are in the process of obtaining Russian visas.
The former National Security Agency analyst is wanted by the US for leaking details of vast internet and telephone surveillance programs.
Last week he slipped out of Moscow's Sheremetyevo airport, where he had spent more than a month awaiting asylum, accompanied by a WikiLeaks staff member.
Registering at an address is a legal requirement for foreign visitors to Russia.
US Secretary of State John Kerry and Defense Secretary Chuck Hagel will meet their Russian counterparts Sergei Lavrov and Sergei Shoigu on Friday in Washington, a US defence official says.
The so-called "2+2" meeting, to be held at the State Department, comes at a time of tensions between Washington and Russia over Moscow's decision to grant asylum to Mr Snowden.
The White House has said it is reassessing the "utility" of a planned summit between US President Barack Obama and Russia's Vladimir Putin, which had been set for early September.
The US defence official, who spoke on Tuesday to AFP on condition of anonymity, declined to provide details about the agenda for the talks.
But Russia's deputy foreign minister Sergei Ryabkov told the New York Times: "We expect a very intensive discussion, all the more so because there are quite a few sharp, controversial and difficult questions."
The Obama-Putin summit had been agreed to in principle back in June, but Washington has since made clear the meeting is now in doubt, implicitly linking it to the Snowden affair.
AFP