Telstra boss denies $100m Wi-Fi network to reduce load on 4G services
Telstra has provided assurances that its $100 million public Wi-Fi network play did not indicate that its 4G is running out of capacity to keep up with demand.
The Wi-Fi network, which is expected to include two million hotspots, effectively allows Telstra to build a commercial broadband network in public spectrum.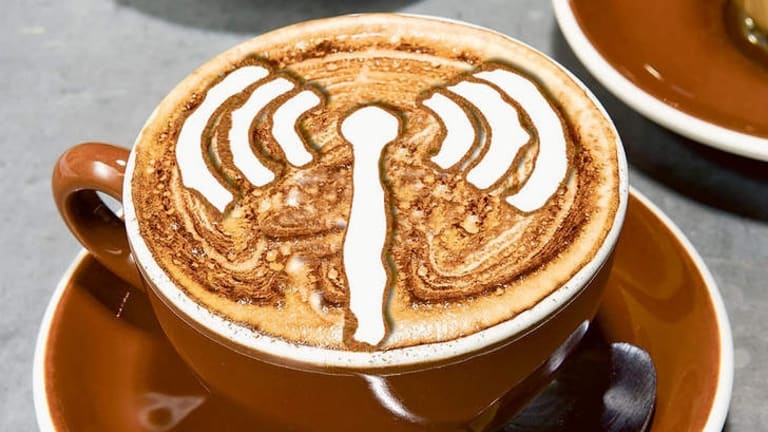 Announcing the carrier's ambitious Wi-Fi rollout strategy in Sydney on Tuesday, Telstra chief executive David Thodey repudiated suggestions that the carrier was trying to reduce load in its cellular data networks.
He said that Wi-Fi internet access was often better suited for consumers' online usage patterns.
"A lot of people ask me 'is this because we want to offload the cellular 4G network'?" Mr Thodey said.
"Well, it's not that actually. It's because the cellular network is great if you're on the move, but if you're sitting down watching a few videos, it's a different type of access that you want".
Mr Thodey said the carrier was pushing ahead with mobile technology that would allow the carrier to drag more capacity from its spectrum holdings.
Telstra said it was aiming to turn on its new Wi-Fi network early next year and deploy two million hotspots within five years.
Telstra plans to build around 8000 hotspots in high-traffic areas such as stadiums and shopping strips. However, the vast majority of its footprint will rely on recruiting business and residential customers to share their private Wi-Fi networks.
Consumers who agree to the scheme would be able use their fixed-line download allowance on other participating Telstra hotspots around Australia and overseas.
Non-Telstra customers would be charged a fee to access the Wi-Fi network. The carrier did not reveal pricing for the network.
Telstra mobile products group executive director Warwick Bray said that there would be about 600,000 broadband modems on the carrier's networks capable of joining the network when it was turned on.
Mr Thodey brushed off suggestions that the network might cannibalise its 4G revenue.
"The fact is that the demand for access and content is growing so quickly that we don't think that this will be substitution," Mr Thodey said.
"We still think the cellular network will have a great future and we think people will use this network as well."
However, Foad Fadaghi, managing director of analyst firm, Telsyte, said that Telstra risked becoming a victim of its own success.
"If the service is done really well, it might make consumers think twice about paying for additional 4G services especially if the majority of the time they're covered with Wi-Fi. It's a bit early to say because on the flipside it could drive more business to their fixed-line business," Mr Fadaghi said.
Mr Fadaghi also said it was unclear how willing consumers would be to volunteer their private Wi-Fi networks.
"We'll have to ask that in our next survey," he said.
Most Viewed in Technology
Morning & Afternoon Newsletter
Delivered Mon–Fri.