TV gets mobile as IceTV plans digital recorder with mobile streaming
Undeterred by the AFL's win against Optus, Aussie EPG provider IceTV plans to launch its own four-tuner PVR which can stream digital TV over the internet.
Only a year after the AFL forced Optus to scrap its TV Now streaming service, IceTV is preparing to go down a similar path but is confident the law is on its side.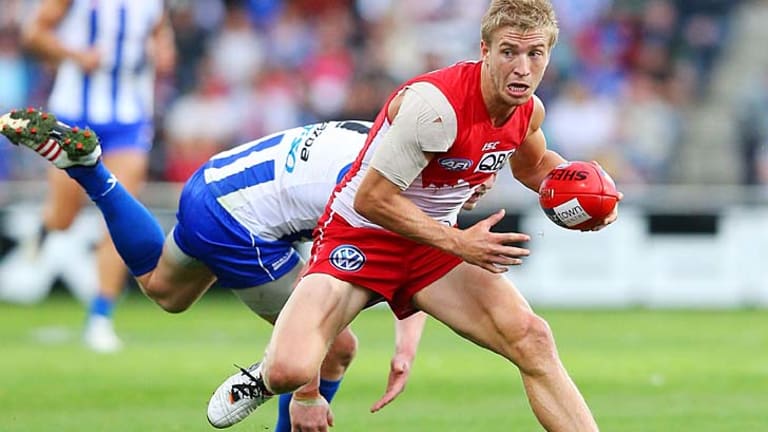 IceTV made headlines in 2009 when it won an epic three-year battle with the Nine Network over the right to compile its own Electronic Program Guide for Australian television. The IceTV guide is compatible with a range of Personal Video Recorders from the likes of Humax, Strong, Topfield and Beyonwiz, letting users call up an onscreen guide as well as schedule recordings remotely via a computer, smartphone or tablet. Unlike the Freeview EPG, PVR makers aren't forced to disable ad-skipping or limit remote access features in order to take advantage the IceTV EPG.
After working with local and international PVR makers since 2005, IceTV now plans to launch its own four-tuner PVR by the end of this year. In the process it's likely to find itself in another legal battle, this time with sporting giants such as the AFL, NRL and their broadcast partners.
Based on the Intel Berryville multimedia chipset, the upcoming IceTV PVR can record four digital TV simultaneously and also features a built-in Blu-ray player, says new IceTV chief executive Heinz Herrmann. Initially the PVR will lack an online video rental service although one is planned for next year, backed by a major Australian Video on Demand provider. IceTV is also opening its platform to allow other services to tap into its EPG, including a wider range of PVRs.
The icing on the cake will be Slingbox-style streaming video features, letting users stream recordings to other devices around their home as well as across the internet to smartphones and tablets. Such features are likely to catch the attention of the AFL, which succeeded in shutting down Optus' TV Now streaming service last year because it supposedly infringed on football broadcast rights.
The IceTV PVR will offer remote chasing-playback, allowing users to watch a program while it's still being recorded. Initially this feature will be restricted to playback devices around the home, but the hardware supports the ability to offer remote chasing-playback over the internet and it may be enabled down the track, says IceTV's Herrmann. Such features would also attract the attention of content providers and broadcast partners, with the AFL concerned about the impact of an almost-live service on lucrative mobile rights deals.
Of course IceTV is a seasoned veteran when it comes to epic legal battles. Herrmann is confident that IceTV's streaming features will fall within Australia's copyright laws which currently allow time-shifting for personal use. The key difference is that IceTV users will record programs on their own PVR for "private or domestic" use, whereas Optus' cloud-based PVR involved Optus recording programs on its own servers. Herrmann is in discussions with Australian mobile carriers regarding capped data plans which would allow IceTV users to stream TV recordings from home to their mobile devices without the fear of hefty excess data charges.
While prepared to defend its new IceTV PVR against legal challenges, Herrmann also plans to go on the offensive. IceTV holds several patents around the concept of cloud-based remote scheduling, giving the EPG provider extra clout when dealing with other PVR makers and app developers.

Adam Turner is an award-winning Australian technology journalist and co-host of weekly podcast Vertical Hold: Behind The Tech News.
Most Viewed in Technology
Morning & Afternoon Newsletter
Delivered Mon–Fri.