If you can't beat them, recruit them.
That's the edict Canberra Brave coach Josh Unice has adopted after snaring lethal forward Geordie Wudrick from reigning Australian Ice Hockey League champions Newcastle North Stars.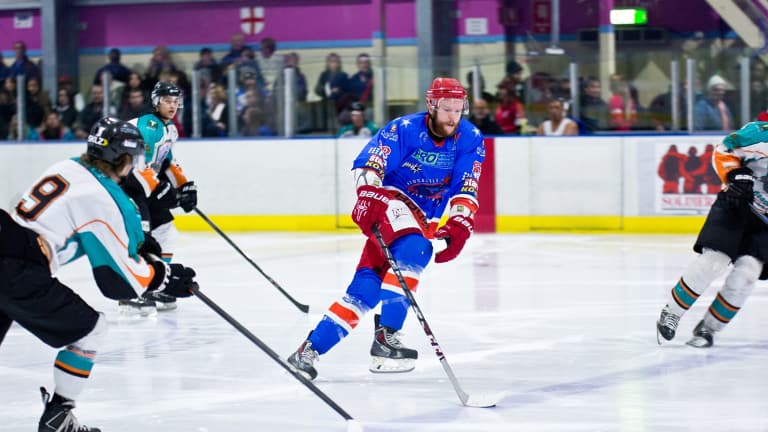 The Brave led the North Stars by three goals on finals weekend last year before Wudrick crushed their title hopes with a hat-trick.
Canadian Wudrick, the league's top scorer last year, will make his Brave debut against Sydney Ice Dogs at Phillip Ice Skating Centre on Saturday.
"We've got arguably the best player to play in this league [Wudrick], who pretty much single handedly won a championship last year," Unice said.
"The joke is if you can't beat them, join them. We couldn't beat him, so we took him."
The Phillip rink is one of the smaller ones in the competition and Unice predicted it could make Wudrick more dangerous in front of goal.
American Unice was imported to play goalkeeper last season, but retired after suffering a severe concussion.
He took over the coaching job midway through the year and has since been handed a three-year contract.
"It's good to have that security, the opportunity was too good to pass up," Unice said.
"I had opportunities to play pro [overseas] this year I passed on.
"I'm now engaged and want to settle down and start my life with my fiance. Chasing hockey around the world wasn't something I was interested in any more."
The Brave has also recruited former Swiss national team left wing Nicola Brandi and Canadian Artem Bidlevskii to stiffen their defence.
"Artem's a good player but also a very good teacher, and that will be very handy with the young team we have," Unice said.
The season opener against the Ice Dogs gets underway at the Phillip Ice Skating Centre from 5.30pm.
Jon Tuxworth is a sports reporter at The Canberra Times.