Recent coaching dramas continue to send shockwaves through the CBR Brave's ranks with a 6-4 loss coming to the lowly Sydney Ice Dogs on Saturday night.
The shock defeat comes three days after head coach Josh Unice stood down on the eve of the Australian Ice Hockey League finals.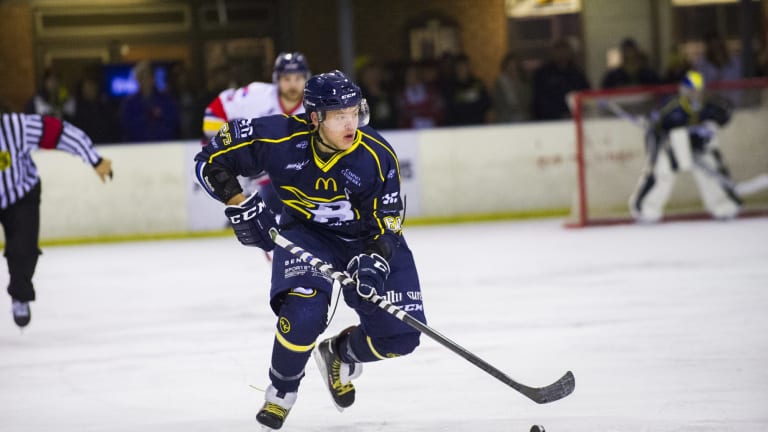 Sydney shot out to a 3-0 lead in the first period before a Brave comeback fell short at the Liverpool Catholic Club Ice Rink.
The loss puts a serious dent in the Brave's Goodall Cup ambitions, with the blue and gold's now finishing fourth on the competition table. It means they have to conquer the Melbourne Ice in next weekend's semi-final to progress to the big dance.
The Brave will be buoyed by the confidence of their upset win over the competition leaders two weeks ago, but it will be a tall order to set aside recent issues and claim a victory in Melbourne.
AT A GLANCE
Australian Ice Hockey League: SYDNEY ICE DOGS 6 bt CBR BRAVE 4
Caden Helmers is a sports reporter for The Canberra Times