Australian Opals assistant and former Sydney Kings coach Damian Cotter has thrown his hat in the ring for the vacant Canberra Capitals post, with the WNBL club hoping to settle on a new leader by the middle of the month.
Since Carrie Graf stood down after 15 years at the helm the position has attracted strong interest and University of Canberra will trim down applicants to a short-list next week.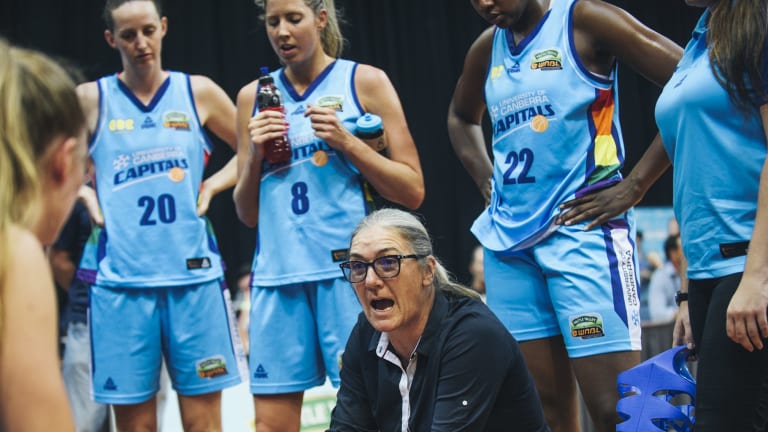 Interviews will be held the following week.
Cotter was sacked by the Kings in November but is Brendan Joyce's right-hand man with the national side. Cotter's wife also has ties in Canberra.
The Opals program is based at Basketball Australia's Centre of Excellence .
Basketball ACT high-performance director Phil Brown and Australian Gems under-19 coach Paul Goriss have also expressed interest.
It's understood the Capitals were keen to speak with former assistant Simon Pritchard, but he has signed a contract extension with Bendigo Spirit.
University of Canberra unions boss Joe Roff would not say who has applied. He hopes the position will be filled in a fortnight.
"We've established a panel to shortlist the role and we'll be contacting the candidates next week, then interviews the following week," he said.
"We've had a significant amount of interest from real quality candidates.
"The role hasn't been available for 15 years, it's such a strong brand and program to be associated with.
"It's one of the few full-time coaching roles in women's basketball, and we haven't had to go to the market with it.
"We'll be reducing the current expressions of interest to the top four or five."
The Capitals recently completed a review into their program after a horror season where they won just two games.
A prowess in developing young talent will be a major factor in deciding who replaces Graf, who won five of her six WNBL titles with Canberra.
"We want someone with good experience, particularly in developing young talent on and off the court," Roff said.
"That's the vision for the Capitals ... We want to create Opals and that ability is going to be important for any coach."
Jon Tuxworth is a sports reporter at The Canberra Times.