Canberra United will turn to Trudy Burke to fill the void left by star goalkeeper Lydia Williams, coach Rae Dower backing the 25-year-old to stand tall in her capital return.
United announced Burke's signing on Wednesday after Williams decided to leave the club she has played for since the inaugural W-League season in 2008.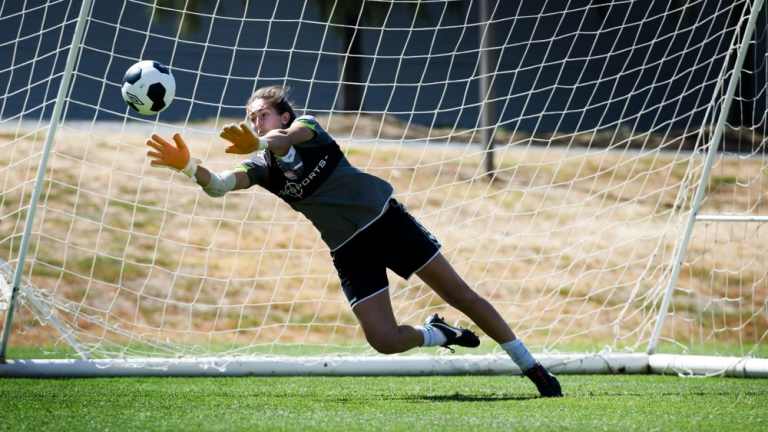 Williams' departure is a massive blow for Canberra's title aspirations given she is the No.1 goalkeeper in Australia.
Williams is yet to finalise a move to a new club but it is believed she will sign with Melbourne City, setting up a blockbuster opener against her former Canberra teammates on November 12.
Dower said there were at least 15 players vying for Williams' spot in Canberra, including international contenders.
But Dower said Burke had made great strides since making her debut in 2012 and after stints with the Western Sydney Wanderers and Melbourne City.
"I'm excited to announce that Trudy is returning to the club this season as the No.1 goalkeeper," Dower said.
"Trudy ... [has] really improved her game over the last couple of years with hard work and opportunity to play first team football.
"It's important that players coming into the club also have a good character and a winning mentality and Trudy has that in her kit.
"We had an opportunity to pick up an international goalkeeper as a replacement and have received over 15 CVs to fill the custodian role.
"But I also feel some responsibility to develop Australian players to strengthen the W-League. So when Trudy approached me and asked for the opportunity, I felt it was a win-win situation.
"We get someone who is prepared to work hard for the opportunity to play and I respect that she was prepared to step outside of her comfort zone in order to make that happen."
Burke played three games for Canberra between 2012 and 2014 as a back-up to Williams and Mackenzie Arnold.
"I'm really looking forward to the opportunity to be back and playing with Canberra United," Burke said.
"I'm excited about the new challenge ahead, working hard and having a great season with the club."
Canberra will begin their W-League season against Melbourne City as part of a double-header with the A-League at Canberra Stadium in November.