Canberra United defender Jenna McCormick wants to "be a part of history" and play in the inaugural Women's AFL season next year.
And the Mount Gambier product says it would be "50-50" if she was forced to decide between playing W-League or Australian football.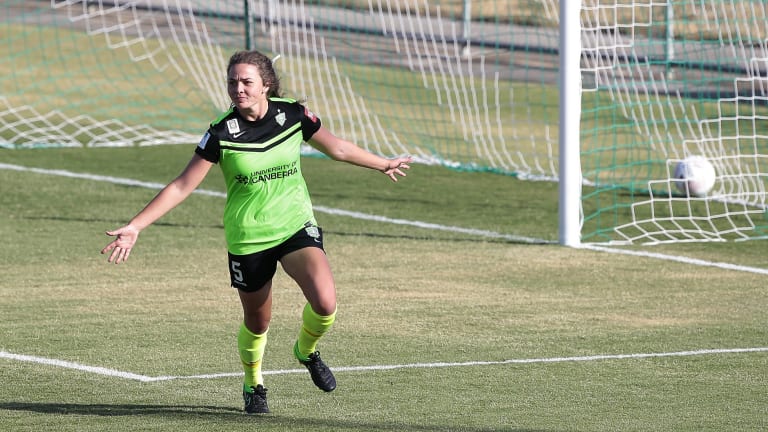 While she spends her summers in Canberra, McCormick lives in Brisbane over winter where she plays soccer for Eastern Suburbs and is part of the Brisbane AFL academy.
Last weekend she starred for the Brisbane Lions against the Gold Coast Suns, kicking three of Brisbane's five goals in the 14-point win.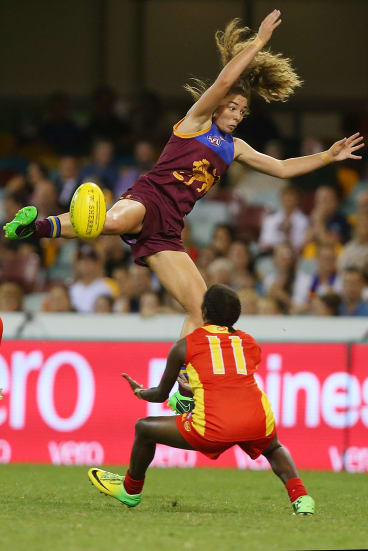 She played three games for Coorparoo last year, which brought her onto former Collingwood player Craig Starcevich's radar - he's now the AFL Queensland female football high performance coach.
The Women's AFL is expected to run from late February through March, which would mean McCormick could play W-League and then potentially go straight into Aussie rules.
Former United captain Ellie Brush is another W-League player who is a chance of becoming a foundation player, along with former Canberra Capital Kristen Veal.
"I really hope I get the opportunity to do that [play in the Women's AFL] because I think it would be awesome to start off in that league," McCormick said.
"Great opportunity, great hype about it, I think it would be good to be a part of history and get the ball rolling.
"It's all pretty exciting and I definitely want to be involved in it, 100 per cent."
If her Lions debut is anything to go by, the 21-year-old has a good chance of getting drafted by a Women's AFL club.
She starred at centre half-forward, although she sees herself as more of a midfielder.
McCormick joined Canberra from Adelaide United last year and she became something of a Miss Fix-it for the W-League club, playing both in defence and in attack.
She said it would be a tough choice if she was forced to make one between the two football codes.
"At this stage I'm hoping it will all work out that I can continue both, because when it comes to the stage where I can't do both it will be a really, really tough decision and I will have to deliberate and deliberate and deliberate," she said.
"I'm an even par 50-50 at the moment, I couldn't tell you which I would choose."
Meanwhile in the Canberra premier league, a fourth-minute Mark Shields goal was enough to give the Monaro Panthers their first win of the season, which sees them leap frog their opponents Woden Weston on the ladder to climb one spot to seventh.
CANBERRA PREMIER LEAGUE ROUND 4
Saturday: Monaro Panthers 1 bt Woden Weston 0
Sunday: Gungahlin United v Canberra United Academy at Gungahlin, 3pm; Tuggeranong United v Canberra FC at Kambah, 3pm; Cooma Tigers v FFA COE at Nijong Oval, 3pm; Canberra Olympic v Belconnen United at O'Connor, 3pm.
David Polkinghorne covers the Canberra Raiders, local rugby league, Canberra Cavalry, racing and cycling, along with every other sport, for The Canberra Times.