"For Mark".
Those two simple words provided inspiration for the six North Canberra-Gungahlin teams spread around the capital in Cricket ACT senior competitions on Saturday.
Every Norths senior team wore black armbands and stood for a minute of silence to remember groundsman Mark Rutzou, who is being remembered as "the heartbeat" of the club after he died on Wednesday.
The father of former Norths captain Louis Rutzou, the popular club member died following post-surgery complications.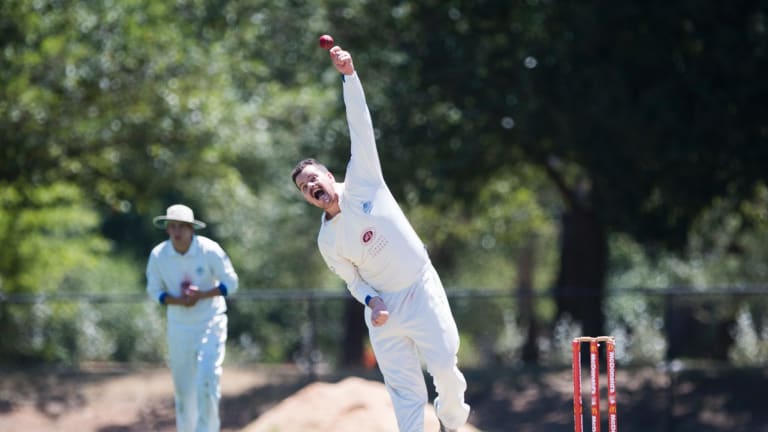 Tributes poured in from Cricket ACT officials, supporters, rival players and clubs ahead of Norths' first grade clash with Queanbeyan at Harrison Oval.
While the Bluebags hold the advantage after stumps on day one, Norths batsman Chris Zhang had a day to remember as he paid tribute to his close mate's dad with a half-cenutry.
"I know all of us here have been around Mark, and myself especially, being really good friends with his son Louis, words can't describe how sorry we are for their family," Zhang said.
"He did such a great job for the club, it's just so sad that he's gone. It was actually really good from Queanbeyan to join us in that [minute's silence] as well. It was definitely a sad day, he did a great job. It's just a shame we're not going to see him again."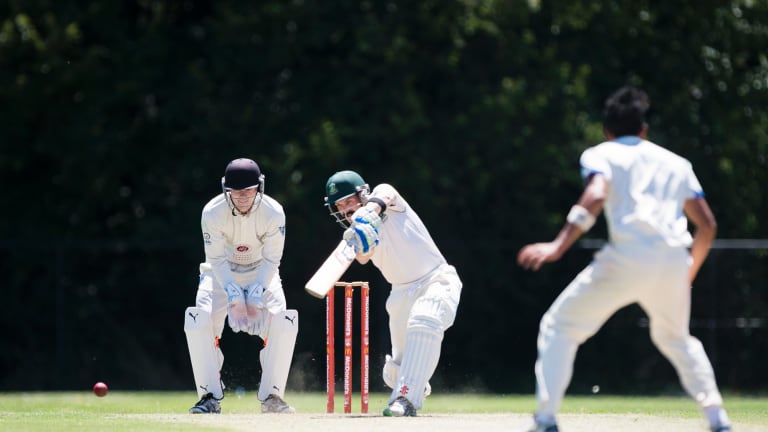 Norths captain Rohan Wight says the whole club has been rocked by Rutzou's passing but they have banded together to honour a club favourite.
"He was one of those guys who was a bit of an unsung member of the club who just never asked for thanks but got the job done for us," Wight said.
"Those are the sort of guys who are the heartbeat of cricket clubs and it's really sad for him to go out at a reasonably young age."
Zhang played a starring role with 52 (53) but Queanbeyan bowler Jack Allen claimed five wickets in a brilliant spell as Norths folded for 198.
Emerging Norths bowler Fin McGurk followed in the footsteps of his father when he made his first grade debut, and took two wickets as Queanbeyan finished on 5-145.
"In the last over of the day I threw him the ball, he bowled three crackers and then spun one in from out of nowhere and hit middle peg," Wight said.
"The look on his face when he was celebrating is why you play cricket, he was over the moon."
Meanwhile, Weston Creek Molonglo's horror run has been snapped by a John Rogers century against ANU at ANU North Oval.
Creek were 2-0 after five balls as Owls all-rounder Scott Murn (6-70) fired, but everyone knows things just get harder when Creek are two wickets down because it brings Rogers to the crease.
Rogers plundered 123 from 143 balls as the visitors posted 305. ANU are 2-32 in reply.
Eastlake are in a strong position against Ginninderra having posted 322 in their first dig, with the Tigers 0-29 at stumps.
In women's cricket, Western District-UC won the Glenda Hall Shield in a nine-wicket rout of Weston Creek Molonglo in the Twenty20 final at Manuka Oval.

Caden Helmers is a sports reporter for The Canberra Times
Morning & Afternoon Newsletter
Delivered Mon–Fri.