Thousands of junior soccer players have converged on Canberra for the Kanga Cup, with 378 teams competing in the capital's annual week-long tournament this year.
The biggest junior soccer tournament in the Southern Hemisphere sees almost 8000 players from across Australia, New Zealand and Asia gunning for cup glory.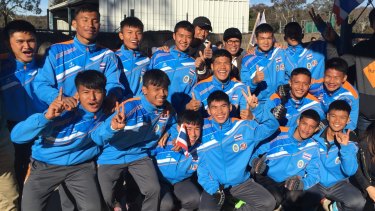 Teams paraded for the opening ceremony at the AIS track in front of thousands on Sunday, before South Korean side Nah Singok downed ACT club the Belwest Foxes 6-0 in the tournament opener.
There was a strong international flavour at the ceremony as teams received high-fives on their way into the stadium from travelling high school team IPE of Thailand.
The Thai side are making their first appearance at the Kanga Cup with coach Raweewat Rattanakoses saying it's the most important tournament his players have ever been to.
"We came for the experience, it's one of the biggest junior football tournaments in the world and it's an incredible experience for our players," Rattanakoses said.
"This is all their first time to Australia and my first time to Australia so everyone is incredibly excited. We've brought over our under-17 team and we came here to be the champions."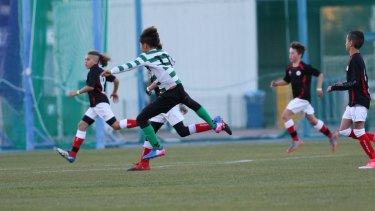 Rattanakoses admitted his squad had been caught off guard by the laid-back Canberra setting, but praised the AIS facilities as state of the art.
"Canberra is not what we thought it would be, we thought it was a big a city but it's a quiet and beautiful," Rattanakoses said.
"The facilities here are world class though, especially compared to back in Thailand, but this tournament is massive so that's probably what we were expecting."
Coach Hyo Won Choi brought 48 players across three teams from South Korean club Yesung and he said they're expecting to face quality opposition throughout the week.
"It's a big international tournament so we decided to come with our under-14, under-16 and under-18 sides," he said.
"We have our first game on Monday and I think our players will learn a lot this week, but we certainly came here to win."
Eamonn Tiernan is a sports reporter with The Canberra Times