The ink on Matt Crane's Australian citizenship papers is only just drying, but he's preparing to represent his new country at the orienteering world championships on Friday.
Crane, 36 and a six-time Great Britain orienteering representative, will swap colours to wear Australian green and gold at the championships in Estonia.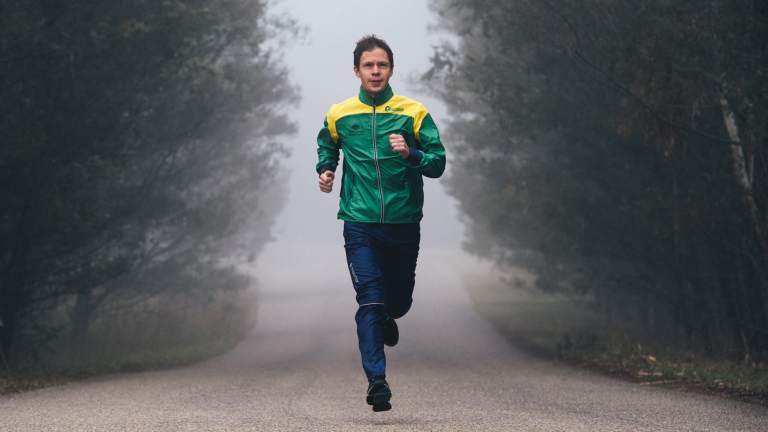 It will be his world championship comeback after putting his ambitions on hold when he migrated to Australia in 2012 and he feared his international career was over.
"Once I stopped competing for Great Britain I thought that was it for me on the international scene, since I have moved to Australia though it has gone quite well," Crane said.
"I have been enjoying it more and the pressure has been taken off a bit, it feels like it is all new again really.
"I am really looking forward to wearing the green and gold and getting out there and running for my new country."
Crane says he has fallen in love with Australia and is quite fond of Canberra.
"My wife is Australian, we got married in the UK and we needed to live in one of our countries so we gave it a go in the UK for a little while then decided we would come here to settle down," Crane said.
"I haven't really looked back since to be honest, I am really proud to be Australian now days.
"I love living in Australia especially Canberra, it is great. It is also good for the sport because there are so many nature parks around.
"I live near Mount Taylor, so it is not far outside my front door, I love to run around there a couple of times a day."
Crane competes for the Canberra Cockatoos where they are a part of the Australian orienteering league.
The Cockatoo's have won the past six championships and are currently leading this year's standings without a loss.
He is confident about his chances of winning in Estonia, but stresses that some things will just be out of his reach.
"My goals are primarily just running strongly and not trying to make any navigational mistakes," Crane said.
"Winning would be lovely, however that is a bit of a long shot because the Europeans are strong, they are hard to compete with.
"I would love to improve on my performances in the past, I am not getting any younger so a podium finish might be a bit of a stretch though.
"What makes orienteering unique is that you are out there on your own and you don't really know how you are going out that there."