In addition to three Paralympic medals, Richard Nicholson can now lay claim to being University of Canberra's second Athlete in Residence.
The five-time Paralympian was introduced as sprinter Melissa Breen's replacement on Wednesday, and said he was surprised and thrilled to be given the opportunity to share his experience with UC students.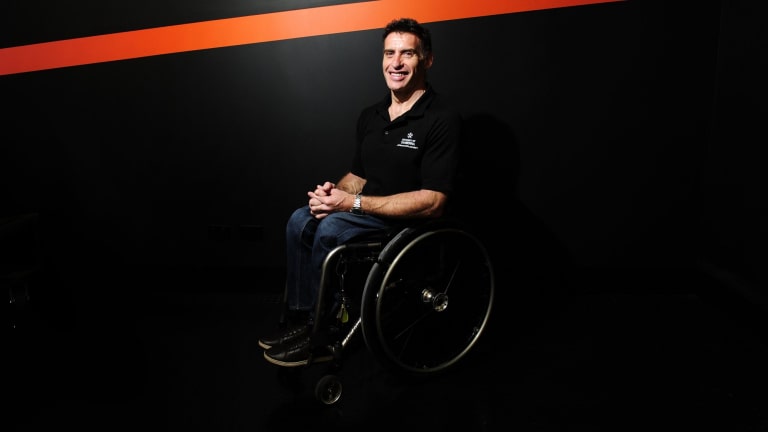 "It should be a really fun year for me, hopefully I get a lot out of it and through the experiences I've had hopefully I can pass something of interest at least, if not educational, on to the students," Nicholson said.
Although the position is set to last the year, former UC graduate Nicholson is adamant it won't impact his preparation for this year's Paralympics in Rio de Janeiro.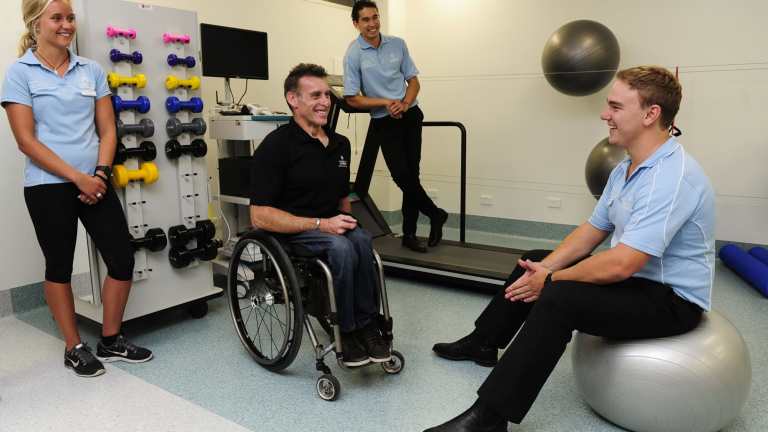 "Hopefully my time management skills are of a high order by this stage, so yeah hopefully I can work it in," Nicholson said. "It'll just be a matter of when I'm available [to teach] and working out what's best for UC and myself."
Nicholson won silver medals in powerlifting at the 2000 Sydney Paralympics and the 2002 Commonwealth Games, before making the switch to wheelchair racing, winning a silver medal in the 4x100m relay at Athens in 2004 and bronze in the 4x400m relay in London in 2012.
UC vice-chancellor Stephen Parker said that the university was "really pleased" to have an athlete of Nicholson's status involved, and said he was an ideal candidate for the program.
"The Paralympic sportsfolk and disabled people in general are really important to us; I think that sends a really good message," Parker said.
"It also will help us in our sports courses, and our sports research, and our sports teaching having someone of his stature in the Paralympic games."
At 45 years old, Nicholson's endurance as an athlete is remarkable; however he acknowledged that the end of his competitive career may be drawing near.
"I'm totally committed to being the best athlete I can for this year," Nicholson said. "I'd like to see this year out, then maybe have a period of reflection."
Nicholson didn't rule out taking on a more permanent teaching role once his sporting career came to an end.
"One of my roles as sports commissioner [at the Australian Sports Commission] was educating people about inclusion of people with disabilities into sport, so I spent the best part of 10 years running programs that were essentially education style programs."
"I'm not sure where I'll be in 12 months' time. I'll be finishing the role here and seeing what opportunities come around."