Shaun Pianta had already overcome plenty just to arrive in Austria for his first para-alpine skiing event in 2014, but five days before the race he shattered both legs in a horrific training accident.
Despite breaking bones in five places, the 28-year-old wasn't deterred and was back on the slopes competing as a visually impaired racer less than a year later.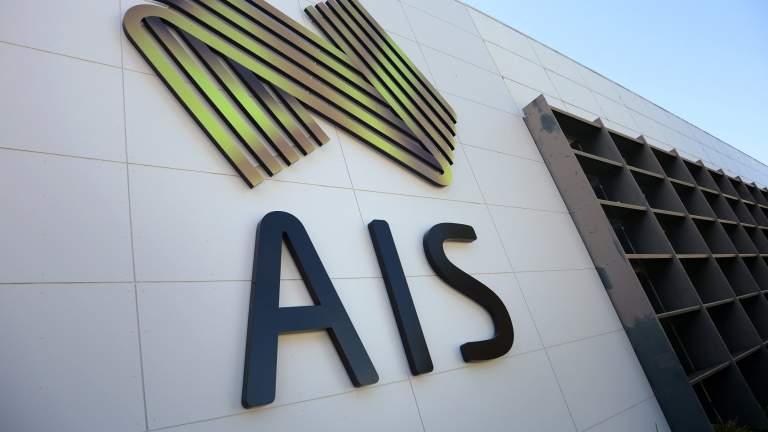 Pianta is one of four para athletes on the Australian team who are training at the AIS this week on their road to the 2018 Winter Paralympics in South Korea.
Pianta lost his eyesight after contracting a virus while whitewater rafting in Bali and 2013 began training with guide Jeremy O'Sullivan who witness his accident on the slopes 12 months later.
"We were skiing down and I started somersaulting down the hill and the skis are meant to release but mine didn't and I can remember as I was tumbling thinking 'sh*t my leg just broke' and then I kept tumbling and thought 'oh no my other leg just broke'," Pianta said.
"It was 45 minutes before the helicopter got there and I remember getting to the hospital and the doctors started pulling my boots off and I asked them to cut them off, but they couldn't so they gave me an injection and away they went."
The accident saw Pianta spend three months in a wheelchair but after seven months of rehab he returned to the slopes and made his debut at the world championships in Italy earlier this year.
"It was a bit daunting getting back on the skis at the start and the pain in my shins was quite strong, so I was taking it easy and building up from an hour each day to get my confidence back," Pianta said.
"I've met the [Paralympics] points criteria for two disciplines and I've got one result to qualify for Super G, so I've just got to race well throughout the season and hopefully get I selected."
Sit-skier Sam Tait and alpine racer Patrick Jensen are also set to compete in PyeongChang, with the duo gunning for top five finishes.
"The last three months has been insane and everything has got more intense this season," Tait said.
Jensen added: "We've got a young team with plenty of talent and potential, I'd say we're one of the big emerging teams but we usually do quite well and get a couple of medals."
Eamonn Tiernan is a sports reporter with The Canberra Times