Outgoing Capital Football chief executive Heather Reid says National Premier League clubs are short-sighted and jealous of the region's most promising up and coming players taking part in the Canberra United Academy.
The Capital Football board met with clubs at its annual meeting on Wednesday night when the issue was discussed ahead of the start of the competition this weekend.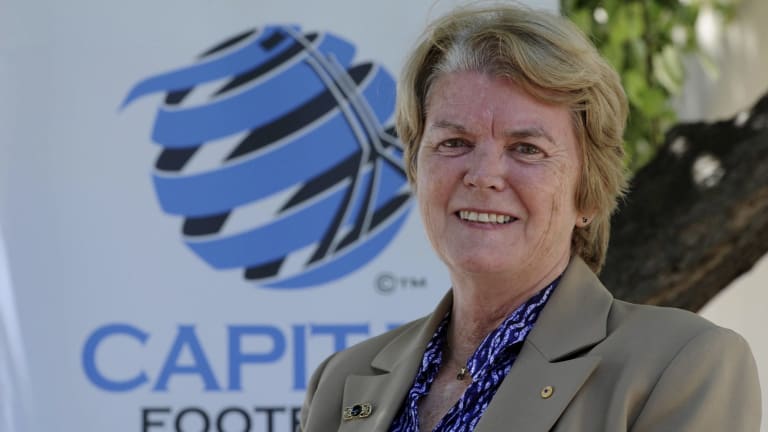 Belconnen United will play its scheduled round-one game against the CU Academy on Saturday night.
Capital Football will continue discussions with the clubs next week to see if an agreement can be reached after several threatened to boycott games.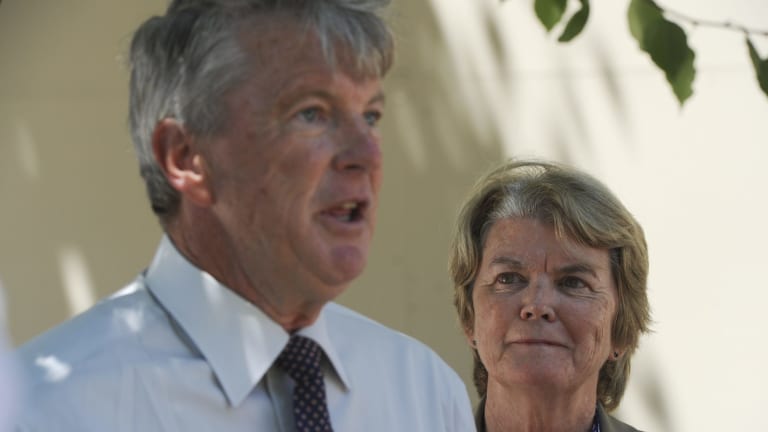 Reid – who finished her 12-year tenure as the head of Capital Football on Thursday – said the clubs needed to put their own agendas aside.
"If I was to be bold, I would say there's a certain amount of short-sightedness, there's a bit of jealousy and there's a bit of resentment around the fact that we allegedly take players and coaches from clubs," Reid said.
"But clubs don't look at what they're doing in their own backyard – they're taking players and coaches from each other. Most of our academy players have been in the program since they were 12 or 13 and when they hit 19 or 20, they'll transition into club land. The clubs will be better off."
Capital Football board member Mark O'Neill remains confident both sides can come to an agreement to prevent any games being forfeited.
"We continue our dialogue with the NPL clubs and we continue to work with them to reach an agreeable outcome," O'Neill said. "We like to think the interests of football will prevail.
"The competition will start this weekend and Belconnen have indicated they will play. From there, we hope to have some reconciliation of the issues next week."
On Wednesday night O'Neill was re-elected to the Capital Football board for another three years. A chairman will be decided next Monday night.
Peter Maybury has returned to the board to fill the vacancy left by Steve Whateley.
Reid will take 12 months' leave without pay from Friday before starting as a contractor with Capital Football during that time.
Capital Football business manager Sam Irvine will serve as acting chief executive until Phil Brown starts in the role from April 18.
"I'm feeling very relieved and comfortable with the decision," Reid said. "I'll be looking after high-performance activities along with anything else Phil and the board want me to look after."
Lee Gaskin is a sports reporter at The Canberra Times.