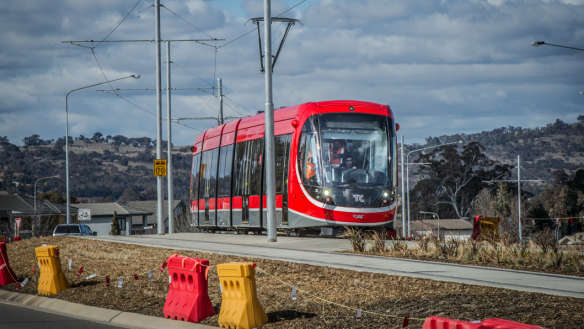 September is a big month for Canberra's new light rail, so Transport Canberra is hoping to get a safety message across.

The motorcyclist was detected travelling at 183km/h in an 80km/h zone, on a bike with a defective rear tyre.
Some principals say the changes will impact unfairly on students with disability, restrict parent choice and even affect enrolments.