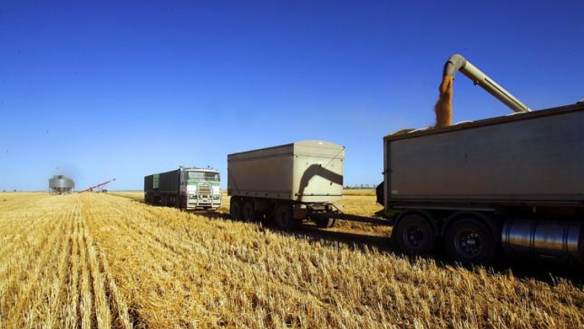 A drought-ravaged east coast cropping landscape has shrivelled the bulk grain shipper and handler's balance sheet, with full-year profit plunging 43.7 per cent.
A 12-day journey by sea from the west coast to the east is dramatically re-drawing how Australia's grains industry works.
Graincorp has lifted its full-year profit guidance despite the crippling eastern Australia drought.