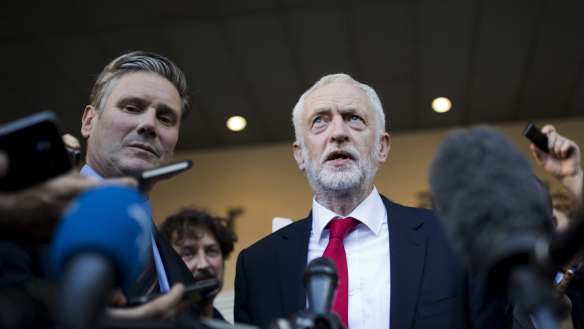 Corbyn could quite conceivably be British prime minister by next year, if the Brexit shambles can't be resolved.

Analysis
In the midst of UK Labour's ongoing anti-Semitism debate, Jeremy Corbyn has had new questions to answer over an old scandal.

UK Labour leader Jeremy Corbyn has claimed "no anti-Semitic remarks are ever done in my name".
British PM says Russia helped Syria block chemical weapons inspectors from entering Douma, the site of the regime chlorine attack.