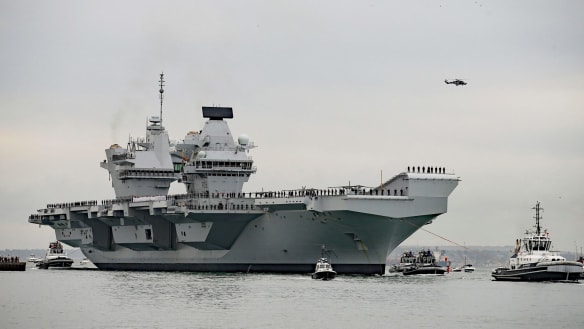 The Australian navy has been invited to accompany the pride of Britain's fleet, the Queen Elizabeth aircraft carrier, when it comes to the Pacific.
This week two supreme emperors of cynicism, Donald Trump and Vladimir Putin, met in Helsinki to do ... what?
Stephanie Dowrick
The US President has so inflamed intelligence agencies that they will work harder to reveal the truth.
Crispin Hull
Why is there no Democrat publicly straining at the leash to run against Trump?
Jack Waterford
Advertisement
Taylor Swift has been cast in a big screen version of the stage musical Cats, in what will be the pop singer's biggest movie role so far.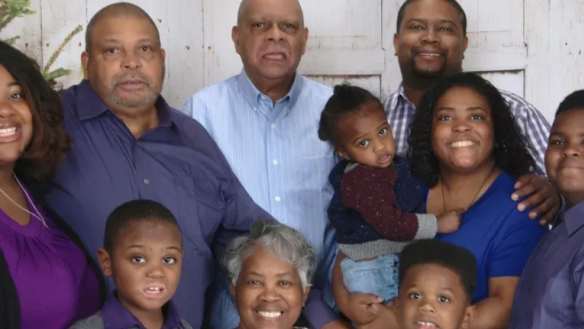 A Missouri town known for its country shows and entertainment is in mourning after 17 people - including nine from one family - were killed in a sudden storm.
by

Reece Ristau & Mark Berman
Advertisement
The Japanese, for all their high-tech wizardry, have been surprisingly slow to embrace e-commerce.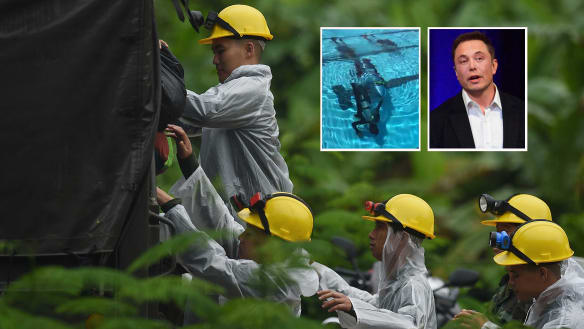 It looks as if the Musk that seemed a member of the new generation of wunderkind was in fact just the creation of crack minders and marketers.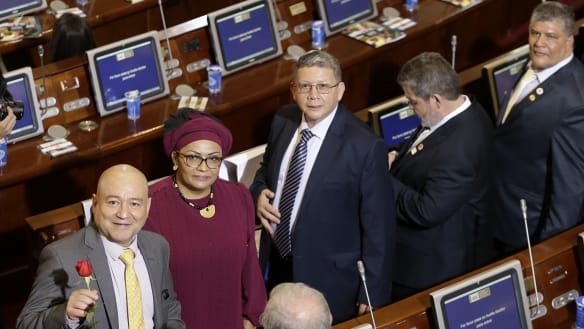 Colombia's new Congress has held its inaugural session with the unprecedented presence of lawmakers and senators from the former guerrilla movement FARC.


by

Michael Bachelard & Farid Y. Farid
Advertisement