77 dead, 1 survivor in Algerian plane crash
Algiers, Algeria: An Algerian military transport slammed into a mountain on Tuesday in the country's rugged eastern region killing 77 people, but one person managed to survive.
The US-built C-130 Hercules transport crashed about noon near the town of Ain Kercha, 50 kilometres southeast of Constantine, the main city in eastern Algeria.
Commander Farid Nechad, who is based in Algiers but was coordinating recovery efforts, told The Associated Press so far only 55 bodies had been found due to the difficult conditions at the crash site.
He did not give any further details about the survivor except to say the person had been sent to Constantine hospital.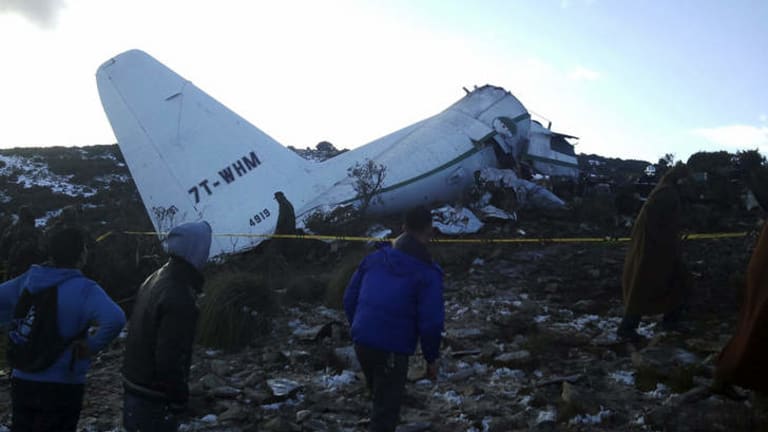 Civil defence officials at the scene told journalists that women and children were among the dead at the snowy crash site. Local reporters said the C-130 plane could be seen broken into three parts.
The plane had taken off from the southern Saharan city of Tamanrasset and was heading to Constantine.
Officials have so far not given an official death toll.
"Unfavourable weather conditions and storms accompanied by snow in the region were behind the crash," the Defence Ministry said in a statement.
Winds were 17-28 knots at the time, according to the aviation-safety.net website.
The worst plane crash in Algerian history occurred in 2003, when 102 people were killed after a civilian airliner crashed at the end of the runway in Tamanrasset. There was also a single survivor in that crash.
In November 2012, an Algerian military cargo plane crashed in southern France, killing all six people aboard.
AP
Morning & Afternoon Newsletter
Delivered Mon–Fri.