Beijing: It turns out that harnessing a communist state's propaganda for the social media age can be complicated.
Very complicated. An infographic designed to distil Chinese president Xi Jinping's Thought into a mind map was released by the People's Daily smartphone app on Thursday. It also caused a sensation on Western social media.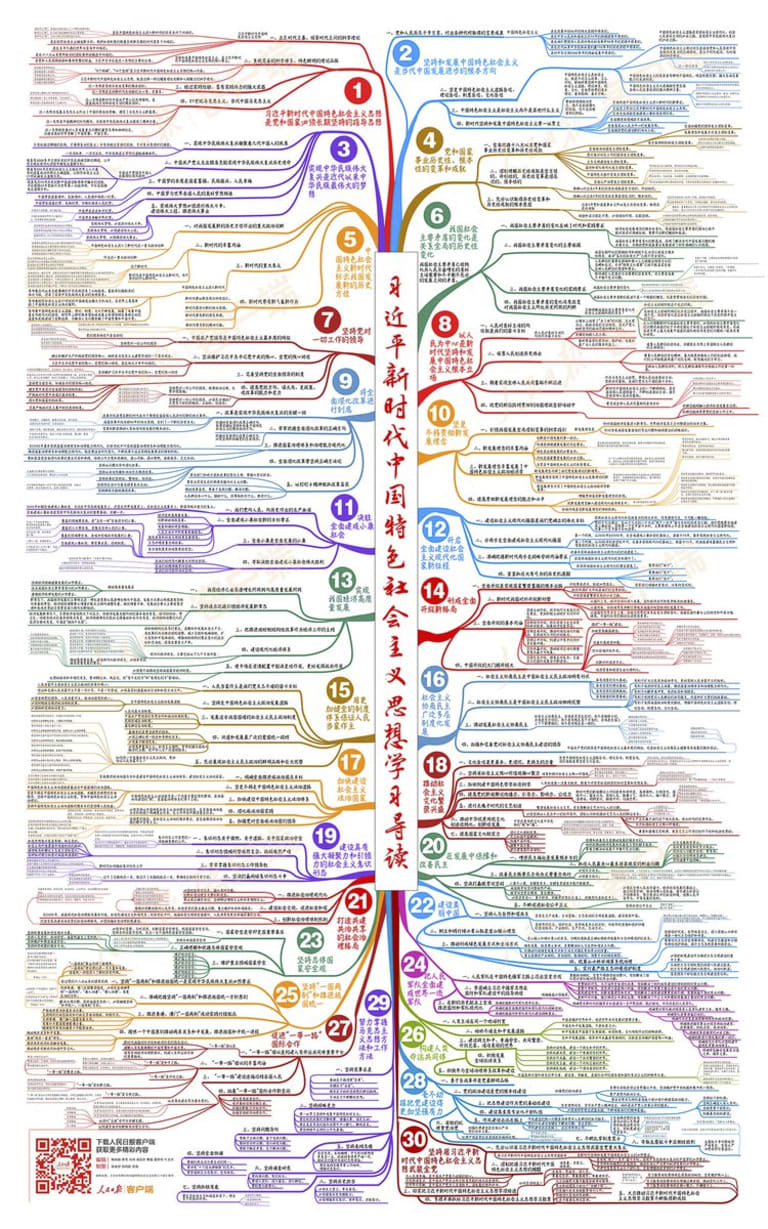 "Is it a nightmarish subway map?" asked one unkind person on Twitter.
Thirty colourful branches spread out into sub-branches, and then sub-branches of sub-branches.
"The words too small to see?" asked the People's Daily app. Zoom in, it advised.
People's Daily said the mind map commemorated the anniversary of president Xi's "Thought on Socialism with Chinese Characteristics for the New Era" being written into the constitution one year ago.
Since this was the "guiding ideology that the party must adhere to for a long time", a handy infographic would help everyone "learn together".
Xi Jinping Thought has become compulsory study at Chinese universities, and it appears the infographic compilers took great care not to leave anything important out.
"My first impression is that this is more of a mind game than an explanation," says Kevin Carrico, a lecturer in Chinese studies at Macquarie University.
Carrico recently graduated from an online education course titled Xi Jinping Thought on Socialism with Chinese Characteristics for a New Era, offered by Beijing's Tsinghua University for foreigners. He wrote about the experience for Foreign Policy magazine.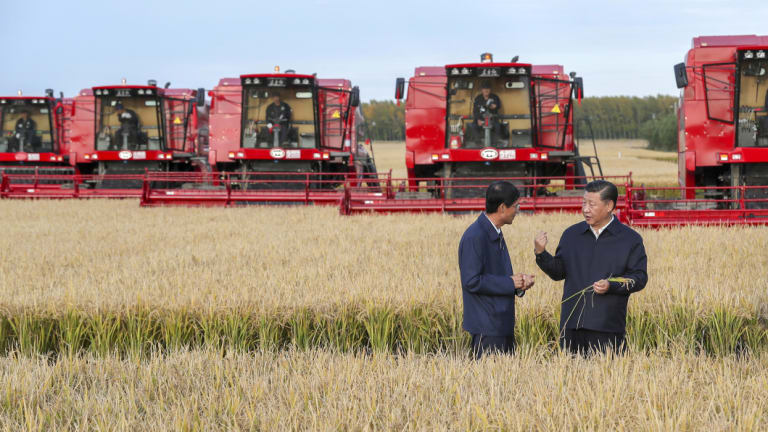 He told Fairfax Media the mind map was presented as "'Hey, here's a nice simple graph of Xi Jinping Thought'. But the presentation itself is overwhelming. Like wow, so complex, that it is actually making something fairly un-nuanced seem overly intellectual and complex."
"I mean, if this was just laid out as a list on people.com.cn it would be quite underwhelming. So the substance is in the presentation."
Chinese propaganda officials have worked hard in recent years to try to keep up with social media trends in the world's biggest smartphone market, where most Chinese are more interested in sharing online videos than watching the nightly news.
The People's Daily's social media accounts bear little resemblance to the staid official communist party newspaper that turns up on newsstands each morning with a photo of Xi on the cover.
Instead, cute furry animals, funny videos and often ghoulish traffic accidents are pumped out.
Is the mind map another example of propaganda trying too hard?
Carrico doesn't think so. "Consciously mystifying," he says.
Kirsty Needham is China Correspondent for The Sydney Morning Herald and The Age