Unesco adds new world heritage sites
Manama: The UNESCO World Heritage Committee has inscribed six new cultural sites in India, Iran, Japan, South Korea, Germany and Denmark.
The German cultural site of Hedeby and the Danevirke was added to the UNESCO List of World Heritage at a meeting of the UN cultural agency's committee in the Bahraini capital Manama on Saturday.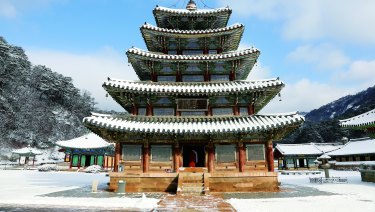 The Archaeological Border Landscape of Hedeby was a key Viking Age trading settlement near the southern end of the Jutland Peninsula, now in the Schleswig- Flensburg district of Schleswig-Holstein. The Danevirke is a system of Danish fortifications in Schleswig-Holstein.
The site was re-discovered in 1897 and archaelogical excavations began in 1900.
"Both sites give an outstanding insight into the development of the trading network and inter-cultural exchange as well as the development of northern European towns from the 8th to 11th centuries," Muentefering said in a statement released in Berlin on Saturday.
The UNESCO committee also decided to inscribed India's Victorian Gothic and Art Deco Ensemble of Mumbai, a collection of Victorian and art deco buildings.
The committee also included in the list Iran's Sassanid Archaeological Landscape, eight archaeological sites situated in three geographical parts in the south-east of Fars province.
The third inclusion was hidden Christian sites in Japan's Nagasaki region. The 12 components of the location consist of 10 villages, Hara Castle and a cathedral, built between the 16th and 19th centuries. Together they reflect the earliest activities of Christian missionaries and settlers in Japan.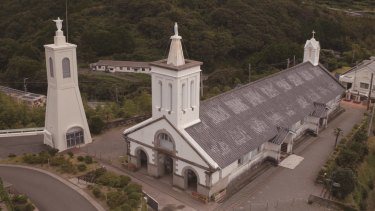 The fourth inclusion was South Korea's Sansa site, Buddhist mountain monasteries established from the 7th to 9th centuries.
Denmark's Aasivissuit-Nipisat Inuit Hunting Ground, was also added to the list, the country's 10th World Heritage listing.
DPA