Breakthrough as doors open in Chou case
Australian journalists have been given unfettered access to the courtroom for the trial of Australian businesswoman Charlotte Chou.
China's step towards legal transparency comes after the Australian government blasted authorities for locking media out of a similar case involving Australian businessman Matthew Ng in the same Guangzhou People's Intermediate Court earlier this month.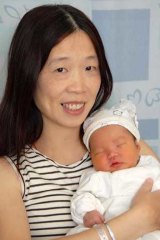 Inside the courtroom were the same judges, lawyers and even the same prosecutors as in the Ng trial.
Prosecutors appeared to do a double take when once again confronted by Chen Youxi, one of China's most formidable defence lawyers, who by several accounts had dominated proceedings in the Ng trial.
Ms Chou is charged with embezzling millions of yuan from a private information technology university she helped to found.
She says the sums were merely repayments of a properly documented loan.
The case has a murky background involving feuding business partners and allegations of judicial bribery.
In the Ng case Australian representations were made to the Chinese embassy in Canberra, the Foreign Ministry in Beijing and also directly to Politburo member Bo Xilai in Chongqing.