China mourns death of Boston blast victim
Hong Kong: Grief over a Chinese student who was the third victim killed in the Boston Marathon bombing rippled across her home country, when Internet sites and news reports described and celebrated a young woman whose ambitions for a career in finance were cut harshly short.
Boston University and the Chinese Consulate General in New York have said the victim was a graduate student at the school, but the consulate said her family asked that no personal details be disclosed. But a classmate, a Chinese university official and a state-run newspaper in her home city have said she was Lu Lingzi, who accompanied a friend to watch the marathon from near where the blasts shook the streets.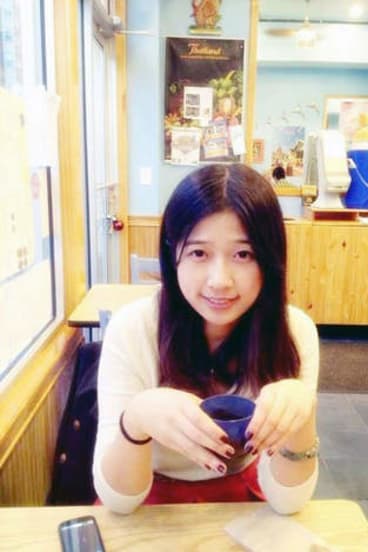 Even without government confirmation that Lu was killed in the explosion Monday, Chinese Internet sites filled with mournful messages about a woman whose aspirations took her from her rust-belt hometown, Shenyang, to Beijing and then the United States. Her account on Weibo, a Twitter-like microblogging service used by tens of millions of people in China, attracted more than 10,000 messages, mostly of condolence, in the hours after Chinese media reported her death.
"You are in heaven now, where there are no bombs," said one typical message.
Lu was 23 years old and had become interested in Christianity, said a fellow Chinese student at Boston University, Lu Meixu, who is not related but is also from Shenyang.
Lu's own final message on Weibo was posted Monday. It showed a picture of a bowl of Chinese fried bread and said, "My wonderful breakfast." Lu, shown on her Weibo page as a petite woman with thick, shoulder-length hair, said there that she enjoyed food, music and finance. Facebook photos showed her in poses at Toah Nipi, a Christian retreat centre in southern New Hampshire.
Although mutual perceptions of China and the United States are often overshadowed by political rancor, Lu's death gave a melancholy face to the attraction that America and its colleges exert over many young Chinese. More than 194,000 Chinese students were enrolled in US colleges and universities in the 2011-12 academic year, far exceeding any other country outside the United States, according to the Institute of International Education. And Boston, with its many colleges and the cachet of Harvard and the Massachusetts Institute of Technology, has long been a magnet for them.
News of the death of one Chinese student and the injury of another prompted comment from China's top leader, Xi Jinping, whose own daughter has studied at Harvard.
Xi said he was "extremely concerned" and he passed on messages of comfort to the two students' families, as well as the injured student, the official Xinhua news agency reported. The Chinese government has never publicly confirmed that Xi's daughter was studying at Harvard, and it is unclear whether she is still enrolled there.
Lu, whose resume lists a succession of academic achievements and internships with financial firms, appeared to be among the many hoping that a US degree would pave the way to a prestigious job in finance or business. She went to high school in Shenyang in northeast China, a cradle of state-driven industrialisation that fell on hard times in the 1990s, and then studied international trade at the Beijing Institute of Technology, and statistics at Boston University, according to her resume on LinkedIn, a social networking website, where she also gave her score on the Graduate Record Examinations.
But Lu shared more prosaic pleasures and worries with other Chinese students studying in Boston.
"She said she wanted to have a boyfriend as soon as possible, because her family was worried that if she couldn't find a boyfriend they would have to help," said Lu Meixu, her friend also studying at Boston University. "She hoped she could meet 'the one' as soon as possible."
"You are in heaven now, where there are no bombs," said one typical message.
The US Embassy in Beijing said it had been in contact with the dead woman's family in China, as well as the family of a graduate student from Chengdu, in southwestern China, who was "gravely wounded" in the blast.
"We stand ready to provide any assistance to the family members to ensure they are able to personally deal with this tragedy as quickly and easily as possible," an embassy statement said. "Our hearts go out to the families of all victims of this senseless act of violence."
In China, the Shenyang Evening News, a state-run newspaper that announced Lu's death on its Weibo account, darkened its Web page in honor of "A Shenyanger who passed away in a far-away place." An editor at the newspaper said Lu's father had confirmed his daughter's death.
At the heart of the public mourning, however, there was a very private grief. Lu's classmates, and students at her former college in Beijing, were reluctant to talk publicly about her death, other than to say that they respected her family's wishes for privacy
A Ph.D. student in the School of Management and Economics, where Lu once studied, said she was surprised that the Chinese news media had disclosed her name.
"Terrorist attacks always seem far away, yet suddenly it was so close," said the student, who declined to give her name. "Some friends were thinking about applying for further studies in Boston. They're quite worried."
Wang Yao, a graduate student, who said she was Lu's former classmate, begged reporters to leave the grieving family alone. "They asked to be left alone," Ms Wang said. "And that's also the general understanding among our peer classmates."
At a daily news briefing in Beijing on Wednesday, a Chinese Foreign Ministry spokeswoman, Hua Chunying, discussed the Chinese victims, while not releasing the dead student's name.
"Chinese leaders and the government are very concerned about the tragic death of a Chinese student and the severe injury of another in the Boston Marathon bombing case on April 15th," Ms Hua told reporters. She said the surviving student was seriously hurt, but her "condition is quite stable."
New York Times
Morning & Afternoon Newsletter
Delivered Mon–Fri.