Drink-driving killer Puneet Puneet continues to fight extradition to Australia
Delhi The extradition case against runaway Indian driver Puneet Puneet continues to crawl along with yet another inconclusive hearing in Patiala Court in the Indian capital.
The hearing concluded Justice Gurmohini Kaur deciding to examine the claim Puneet is suffering from schizophrenia, kidney and liver problems and multiple other ailments at the next hearing on November 24.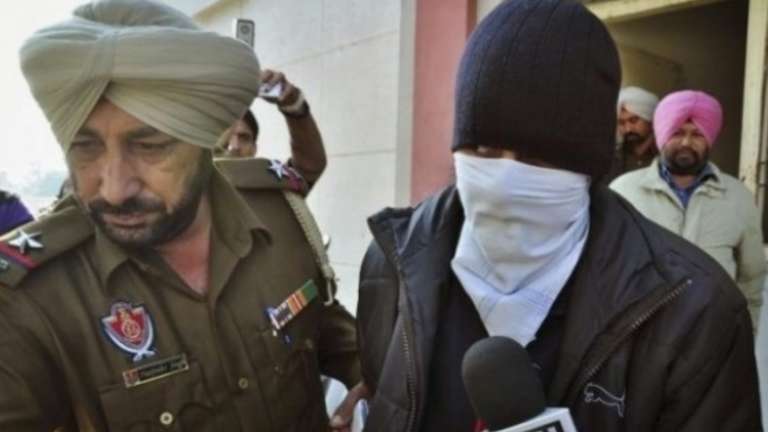 Puneet was a 19-year-old learner driver when he hit and killed Queensland student Dean Hofstee, 19, and seriously injured Clancy Coker, 20, in Southbank on October 1, 2008. Police estimated Puneet was driving at 148km/h - more than double the legal limit in the area. He also tested positive for alcohol.
Puneet​ had been on bail and was awaiting sentence after pleading guilty to culpable driving over the incident when he fled Australia using a friend's passport in 2009. He was arrested four years later in India, on his wedding day.
Justice Kaur, who replaced an earlier judge hearing the case, said she was anxious to deliver a verdict on whether Puneet, 27, should be extradited to Australia to serve out his sentence, but needed time to read the 2000 page file.
Puneet's laywer, Kanhaiya Kumar Singhal, said he would provide medical records and summon doctors to demonstrate in court that Puneet was gravely ill.
Puneet had claimed in earlier hearings that he was being treated by doctors in Delhi for a range of ailments and appears in court wearing a surgical mask and in a wheelchair. This time, he limped into court, assisted by a relative, in a navy blue track suit and oily hair, but remained slumped in his seat, gazing blankly into space.
In his attempt to fight extradition, Puneet has claimed that racism in Australia means that he will not receive fair treatment. A friend of his, Pankaj Monga, was in court as a witness to the "racism" of Australians, but since Monga had no ID proof, his testimony was postponed until the next hearing.
Outside the court, Monga told Fairfax that his "dream" of going to Australia had turned into a "nightmare" and he was lucky to escape before anything happened to him. He said he first went to Adelaide in 2008, but when he failed to settle down emotionally, he went to stay with Puneet in Melbourne.
"It was no better in Melbourne. I begged Puneet to book my ticket back to India. You could be walking the streets taking pictures of buildings and suddenly someone would attack you. Even now my friends in Adelaide say the situation is much better than then but they still don't go out alone at night," Monga said.
He pointed to Puneet, slumped in his chair, and said: "He's almost finished. He might die before the case is decided. He's in such terrible shape. He's just a shell, he's half the young man he used to be. It's almost over for him."
The thrust of Singhal's arguments in court has been that Puneet cannot be extradited because of the "racism" he will face. Like many lawyers in India, Singhal has been using the time-honoured technique of asking for adjournments to delay the case. This is the main reason why the Indian courts can take years – up to a decade or more – to resolve cases.
An earlier judge rebuked Singhal for asking for adjournment after adjournment, but he continued in the same fashion on Monday, asking the judge for permission to produce diplomats from the Australian High Commission in Delhi to testify whether Puneet had been convicted or not. Later, he backtracked and asked merely for the relevant conviction documents to be produced in court.