Dzhokhar Tsarnaev arrest photos see Boston police photographer suspended from duty
A Boston police photographer has been suspended from duty after releasing dramatic photos of the arrest of bombing suspect Dzhokhar Tsarnaev.
Sean Murphy, a tactical officer for the Massachusetts State Police, released the images to Boston Magazine after he became furious with a Rolling Stone cover photo he believed glamorised the Marathon bombing suspect.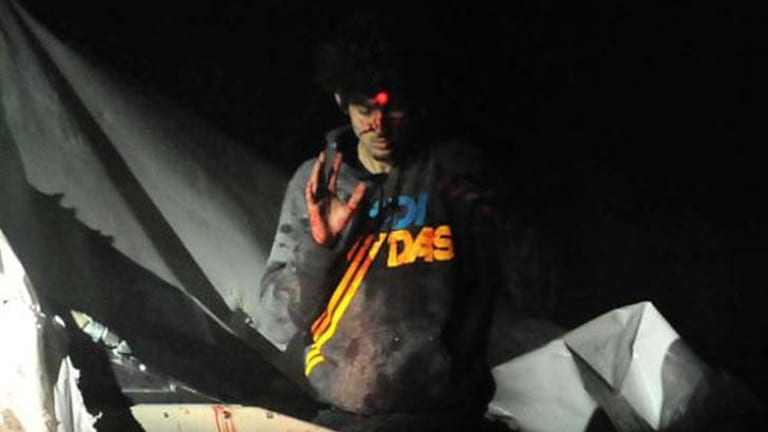 The pictures, taken when Tsarnaev was captured on April 19, show the young man bloody, covered in dirt, with the red circle of a laser target trained on his forehead as he emerged from a dry-docked boat in a Watertown backyard.
"This guy is evil. This is the real Boston bomber. Not someone fluffed and buffed for the cover of Rolling Stone magazine," Sergeant Murphy said.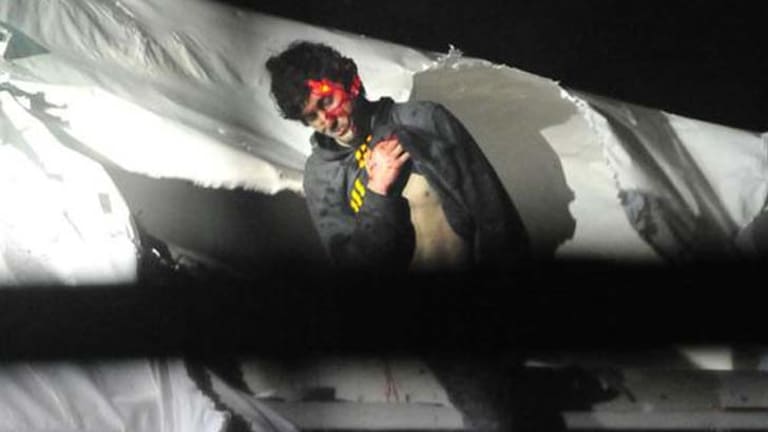 Now, however, it appears Sergeant Murphy may be punished for making the photographs public.
Boston Magazine editor John Wolfson tweeted that Sergeant Murphy had been ''relieved of duty'' since releasing the photographs.
''Murphy has been relieved but not yet fired. Duty hearing next week,'' he tweeted, adding that Sergeant Murphy's gun, badge and computer had been confiscated.
''Has been ordered not to talk to media or anyone else about events at Watertown,'' he tweeted.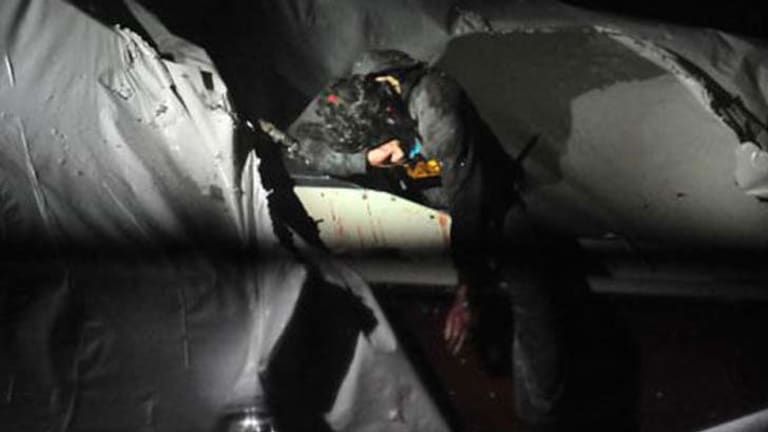 Massachusetts State Police spokesman David Procopio told CNN that Sergeant Murphy "is on leave and has a hearing next week.''
That hearing would determine whether he would return to full duty, restricted duty or suspended during an internal police investigation, he said.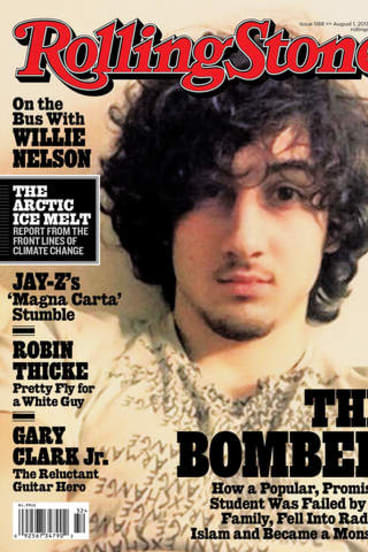 Earlier, state police spokesman David Procopio said in a statement that the agency did not authorise the release of the photos to Boston Magazine and would not release them to other media.
"The State Police will have no further comment on this matter tonight," he added.
This is the real Boston bomber. Not someone fluffed and buffed for the cover of Rolling Stone magazine.
The April 15 bombing killed three people and injured more than 260. Massachusetts Institute of Technology officer Sean Collier was allegedly killed on April 18 by Tsarnaev and his brother, Tamerlan, who died following a shootout with police later that evening.
Murphy, who did not return a message from The Associated Press, said in his statement to Boston Magazine that Rolling Stone's cover photo, a softly-lit image of a brooding Tsarnaev, insults officers killed in the line of duty, their colleagues and their families by glamorising the "face of terror."
"It also could be an incentive to those who may be unstable to do something to get their face on the cover of Rolling Stone magazine," he said.
Rolling Stone said the cover story on Tsarnaev was part of its "long-standing commitment to serious and thoughtful coverage of the most important political and cultural issues of our day."
Boston Magazine printed more than a dozen photos from the day Tsarnaev was captured, including images of police during the manhunt and Tsarnaev as he was captured and taken away by ambulance.
Three images showed Tsarnaev as he emerged from the boat, head bowed, with red smudges and streaks on his clothing and the boat.
Two images showed the red dot of the laser sight in the middle of his forehead and just above his left eye. The other showed the dot on the top of his head as he buries his face in his arms.
In his statement, Murphy said the capture played out like a television show, but he hopes his photos show it was "as real as it gets."
"Officer Sean Collier did give his life. These were real people, with real lives, with real families," he said.
"And to have this cover dropped into Boston was hurtful to their memories and their families.
"I know from first-hand conversations that this Rolling Stone cover has kept many of them up - again. It's irritated the wounds that will never heal - again," he wrote. "There is nothing glamorous in bringing more pain to a grieving family."
AP
Morning & Afternoon Newsletter
Delivered Mon–Fri.