Ebola epidemic: New York doctor tests positive for virus
New York: A doctor in New York who recently returned from treating Ebola patients in Guinea has tested positive for the deadly virus, becoming the city's first diagnosed case.
Dr Craig Spencer was rushed to Bellevue Hospital on Thursday and placed in isolation while healthcare workers spread out across the city to trace anyone he might have come into contact with in recent days. A further test will be conducted by the federal Centers for Disease Control to confirm the initial test.
Meanwhile, Mali confirmed its first Ebola case, indicating again the disease's barely controlled spread across porous regional borders.
A spokesman for the country's health ministry said Thursday night that a girl two to three years old had tested positive for the disease and was in isolation at a hospital in one of the country's provincial hubs, Kayes, on the western border with Senegal.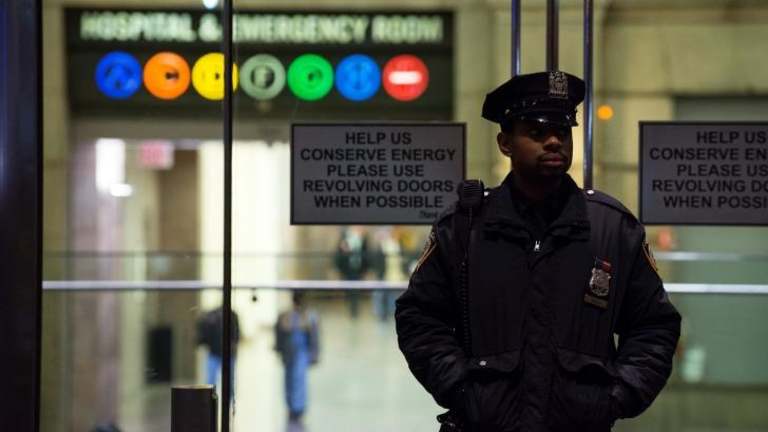 The girl had come from Guinea, where the worst-ever outbreak of the disease began and where it is still raging, the spokesperson said. Guinea shares a long border with Mali.
At least one of the girl's parents has died, probably from Ebola, he said, and a grandmother of the girl had travelled to Guinea from Mali to fetch her. In one potentially worrying aspect of the case, the little girl spent time in Mali's densely packed capital, Bamako, a city of about 2 million people.
Three West African nations - Guinea, Sierra Leone, and Liberia - continue to have "persistent and widespread transmission," according to the World Health Organisation. Nearly 5000 people have died, the organisation reported.
In the US, officials have said they expected isolated cases of the disease to arrive in New York eventually, and had been preparing for this moment for months. However, the first case in the city highlighted the challenges surrounding containment of the virus, especially in a crowded metropolis.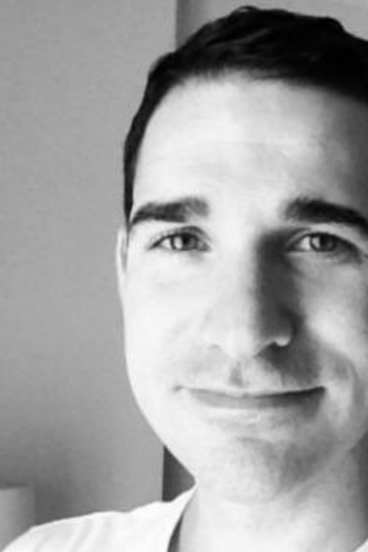 Even as the authorities worked to confirm that Dr Spencer was infected with Ebola, it emerged that he travelled from Manhattan to Brooklyn on the subway on Wednesday night, when he went to a bowling alley and then took a taxi home.
The next morning, he reported having a temperature of 103 degrees, raising questions about his health while he was out in public.
Dr Spencer's travel history and the timing of the onset of his symptoms led health officials to dispatch "disease detectives immediately to actively trace all of the patient's contacts to identify anyone who may be at potential risk," according to a statement released by the department.
At Dr Spencer's apartment in Harlem, his home was sealed off and workers distributed informational fliers about the disease.
New York mayor Bill de Blasio, speaking at a press conference before the diagnosis, said Dr Spencer had given health workers a detailed accounting of his activities over the last few days.
"Our understanding is that very few people were in direct contact with him," Mr de Blasio said.
Dr Spencer had been working with Doctors Without Borders in Guinea, treating Ebola patients, before returning to New York City on October 14, according to a city official.
He told the authorities that he did not believe the protective gear he wore while working with Ebola patients had been breached but had been monitoring his own health.
Dr Spencer began to feel sluggish earlier this week but did not develop a fever until Thursday morning, he told the authorities. At 11am, the doctor found that he had a 103-degree temperature and alerted the staff of Doctors Without Borders.
The staff of Doctors Without Borders called the city's health department, which in turn called the Fire Department.
Emergency medical workers, wearing full protective gear, rushed to Dr Spencer's apartment on West 147th Street. He was transported to Bellevue and arrived shortly after 1pm.
He was placed in a special isolation unit and is being seen by the pre-designated medical critical care team. They are in personal protective equipment with undergarment air ventilation systems.
The federal Centers for Disease Control and Prevention dispatched a team of experts to assist in the case, before the test results were even known.
Also in the US, co-founder of Microsoft Paul Allen pledged at least $US100 million ($A114 million) to fight Ebola in what is believed to be the largest private foundation donation so far to combat the deadly disease and support healthcare workers in West Africa.
"The Ebola virus is unlike any health crisis we have ever experienced and needs a response unlike anything we have ever seen," Mr Allen said. "I am committed to tackling Ebola until it is stopped."
His pledge is the latest in a stream of donations by wealthy individuals and foundations.
At the same time as private donations were in the spotlight, British Prime Minister rounded on the leaders of 18 European nations that have each donated less to the fight against Ebola than Ikea.
The Swedish furniture giant has given £3.9 million ($7.1 million) to the crisis.
In a bid to shame European leaders into action, Mr Cameron used a dinner at the European Council to announce he was increasing Britain's aid to West Africa by £80 million.
He pointed out that Britain's contribution to the crisis so far - £125 million - was more than the combined total of 19 of Europe's 28 states.
Increasing that total to £205 million means Britain is shouldering the lion's share of the European fund to fight the virus. Mr Cameron has set a target of £800 million for all of Europe, of which £670 million has so far been pledged.
New York Times; Reuters; MCT; Telegraph, London