'I made a dumb mistake': New Zealand man admits pretending to be decorated SAS soldier
NAPIER: He bought medals off Trade Me, pinned them to his chest and made up elaborate tales about life as an SAS soldier.
New Zealand man Yordan Militch captivated crowds with stories of picking off the enemy as a sniper, and saving his mates from dangerous situations.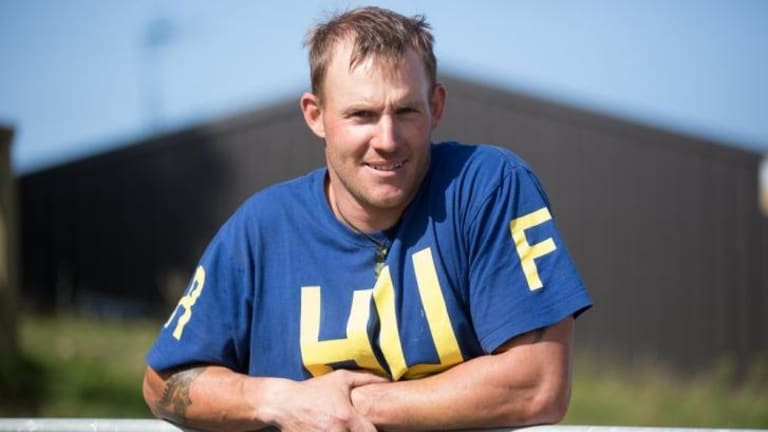 But his tall tales came to police attention after he spoke at an educational course last year.
He admitted yesterday that he just got carried away.
"I thought I was something I wasn't, and that was it."
Mr Militch pinned six medals to his chest when he spoke at the Landmark Forum in Hastings and described himself as one of the most decorated soldiers in New Zealand, the police summary presented to the Napier District Court said.
He explained what it was like serving in Afghanistan and East Timor, and while deployed as a sniper in Ireland.
Mr Militch claimed he was awarded two medals for saving his mates, while the others recognised his peacekeeping efforts.
In reality, Mr Militch is a family man living in a house he built overlooking the sea on the Hawke's Bay coast.
He served in the artillery division of New Zealand Defence Force between February 2002 and February 2004 at Linton. He was never deployed overseas and did not serve with the SAS.
"I made a dumb mistake, and that was it," he told The Dominion Post yesterday.
Mr Militch said the military had rung him up and called him an idiot.
He agreed. He regrets that he elaborated "just a bit".
Mr Militch pleaded guilty to breaching the Military Decorations and Distinctive Badges Act 1918 when he appeared in the court this week. He was convicted, fined $NZ300 and ordered to pay $NZ150 court costs.
The builder said wanted to apologise to everyone he had fooled, including students at Lindisfarne College a few years ago.
He was taking boot camps in Hawke's Bay at the time, and was recommended to the school as an inspiring speaker.
"At first he was very convincing, but some things didn't ring true," college rector Ken MacLeod said.
Mr Militch told the school he was a sniper deployed overseas and at one point had Saddam Hussein in his sights. Mr MacLeod became suspicious and contacted parents with military connections. He believed they passed on the suspicions to the Defence Force and the police.
Mr Militch said his family were shocked to learn about his escapades but remained supportive.
Fairfax NZ
Morning & Afternoon Newsletter
Delivered Mon–Fri.