Los Angeles on edge after another night of violence in wake of Trayvon Martin case
Los Angeles: Los Angeles' mayor has announced the deployment of extra police to prevent more violent protests over the Trayvon Martin trial, after 14 people were arrested in a second night of unrest.
Los Angeles Police Department chief Charlie Beck said on Tuesday the show of force was designed to prevent a repeat of the previous evening, when protesters jumped on cars, damaged shops and attacked bystanders.
"Tonight we will be increasing the number of officers deployed, and they will respond quickly to any criminal activity," mayor Eric Garcetti told an afternoon press conference, standing alongside Mr Beck.
"We are calling on people to practise peace... do not let the dialogue sparked by Trayvon Martin's death be silenced by any violence."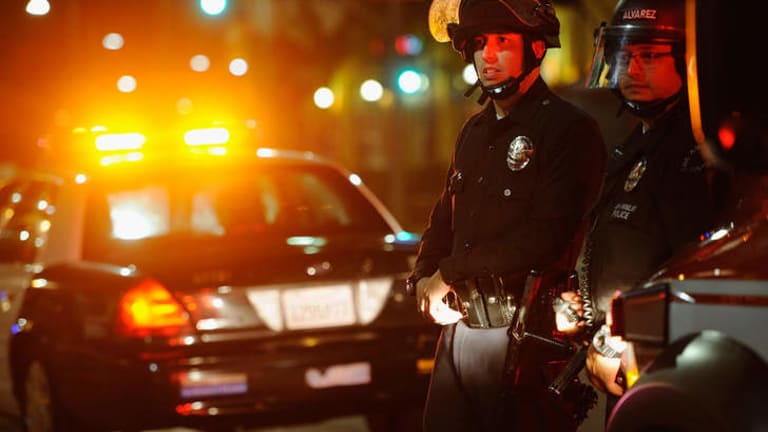 The Martin case pitted people who thought Zimmerman, 29 - son of a white father and a Peruvian mother - killed Martin, 17, in self-defence last February, against others who considered it a racially-motivated killing.
Police chief Mr Beck said: "We would prefer that we make no arrest tonight. But be sure, for those of you that were here last night and came for the wrong reasons, if you come here again tonight, you will go to jail.
"Not only will you go to jail, but your actions will take away from the power of this moment. Your actions will reduce the power of the message of this community. And that is wrong. That is a shameful act."
Neither he nor Mr Garcetti said how many police would be deployed on Tuesday. Up to 350 officers were on duty on Monday night.
Late on Monday, 14 people were arrested after businesses including a Wal-Mart store were damaged as some 150 people "sought to exploit" Mr Zimmerman being cleared of murdering black teen Martin, Los Angeles mayor Eric Garcetti said.
Morning & Afternoon Newsletter
Delivered Mon–Fri.