Natasha 'always felt ill' but was Coca-Cola addiction behind her death?
New Zealand mother of eight Natasha Harris always said she wouldn't live to an old age.
In fact, one year before her death she told her sister-in-law that she thought was going to die soon. She always felt ill.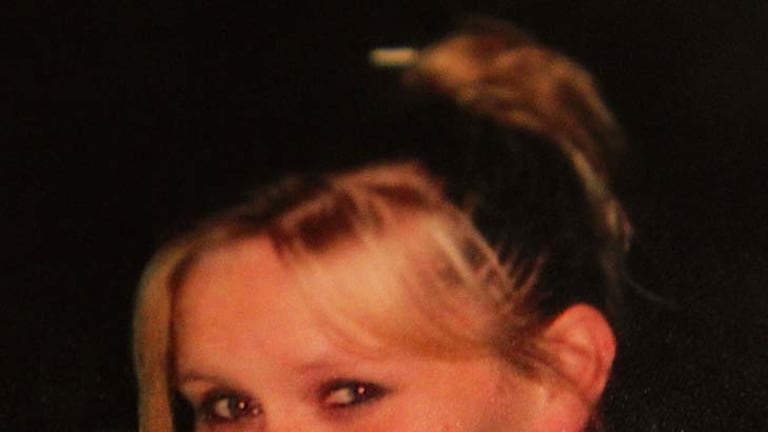 Doctors had discovered a cyst on the ovaries of the Invercargill woman and nurses were calling her to come in and get it checked, but she never returned their calls, her half-sister Raelene Finlayson said.
She urged her to go to the doctor, but her younger sister "Tasha" was the type of person "that when you tell her to do something she would do the complete opposite".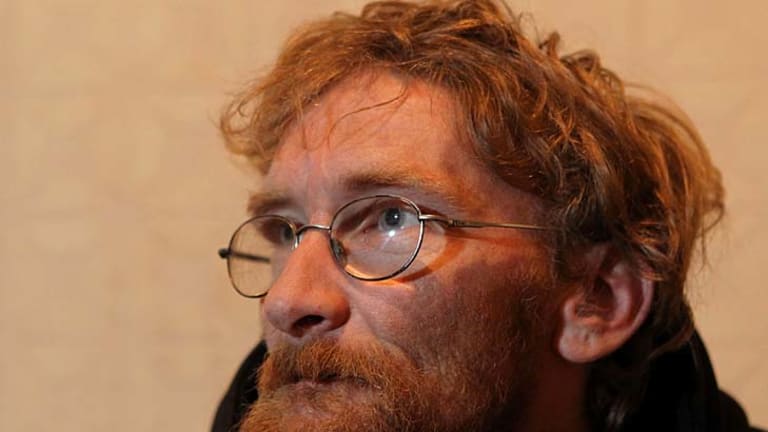 An autopsy determined it was not cancerous, but Ms Finlayson wonders "what if?"
"If she had gone in for that then who knows? They might have picked up in her blood work that she was so unwell."
Ms Harris was dead one week later. It was February 2010, but news of her death gained media attention only recently, making international headlines.
Her story went viral after her partner of 15 years, Chris Hodgkinson, told an Invercargill inquest he believed Coca-Cola contributed to her death.
He said she drank up to eight litres a day. Her mother, half-brothers and sister dispute that, but agree she was addicted to the sugary soft drink.
Ms Harris lived such a "tragic, sad life" she drowned her sorrows in the drink, they say.
She wanted to leave her partner, who was the only man she had ever been in a relationship with, but felt "trapped", fearing she couldn't look after all of their children on her own.
Their story is in stark contrast to the picture Mr Hodgkinson's mother Vivien paints.
She lived a tragic sad life and the Coke was her comfort. She had very little other than her kids.
Ms Hodgkinson says the couple were planning their wedding, and her distraught son slipped a ring on her finger when she was lying in the coffin on the living room floor.
What is undisputed is how much Ms Harris liked Coke. It would be a very rare occasion to see her without a can or a bottle. One of the bouquets at her funeral was even made from Coke cans.
Ms Finlayson wanted to share her sister's story because she's not alive to defend herself from comments that she must have been stupid for drinking so much soft drink.
"People need to have walked in her shoes" to understand why she did it, Ms Finlayson said.
"As people use marijuana or drink, she used it as a comfort and obviously got addicted.
"She wasn't stupid. She lived a tragic sad life and the Coke was her comfort. She had very little other than her kids."
The first thing she would do in the morning was have a glass of Coke, and then she'd finish her day the same way, Mr Hodgkinson told the inquest. "I didn't think a soft drink was going to kill her," he said.
The inquest was also told her teeth had all rotted and she smoked between 25 and 30 cigarettes a day.
Pathologist Dan Mornin said he believed Ms Harris died of cardiac arrhythmia. It was likely she was suffering from hypokalemia, a condition in which potassium levels in the blood are low. That, along with caffeine toxicity, could have contributed to her death, the inquest was told.
Just drinking up to eight litres of liquid a day could kill someone, a Wellington dietitian said.
The coroner's findings, due soon, may provide more insight into what happened to Brett Duffy's youngest sister.
"The sister I buried was very gaunt and very sad," he says. Mr Duffy believes the Hodgkinsons are purposefully pushing the argument that drinking too much Coca-Cola caused her death. "This is not a family vendetta," Mr Duffy says.
"But I don't want her remembered as a freak who died from drinking too much Coca-Cola."
Coca-Cola's ingredients make it addictive, National Addiction Centre director Doug Sellman says, and addicts crave something which gives them pleasure, time and again.
That's exactly what Ms Harris got out of a glass of Coca-Cola, her family says.
She was an exhausted, stressed mother, who sought comfort, a moment's pleasure, in a glass of Coke. It became a habit, and then she got hooked.
She would have turned 33 next month, her whole life spent in Invercargill, never venturing further than Blenheim, where her brother Brett lives.
She was the youngest of a large family, with both parents already having children from previous marriages.
When she was three her father was killed in a car crash, which left her mother in hospital for months. Ms Finlayson had to quit her job to care for her sister, who was 15 years younger.
Ms Harris lived a modest life and didn't have much, but she loved her kids and always put them first. If they wanted a second serving of dinner and there wasn't enough, she would go without.
She would start planning birthday parties weeks in advance and would be organising next Christmas as soon as one had passed.
She got together with Mr Hodgkinson when she was 15, and spent the rest of her life with him.
They had eight children in eight years. They are now aged between five and 13.
"She was one of the best mothers you could get and one of the best friends," Ms Hodgkinson says about her son's partner.
Birthday parties were a whole family affair, at least 50 or 60 people. "And she would always cook all the food herself."
Ms Hodgkinson moved into her son's house the day Ms Harris was found dead.
But she says her son couldn't stand being inside the house after she died and is haunted by images of her lying dead on the floor.
"He lost his whole life with Natasha. He lost his children, his money and he absolutely lost his mind," she says.
All of the children are now in the care of Child, Youth and Family Services, with provisions to see each other and extended family.
Their father is in police custody awaiting sentencing on charges of assault and burglary.
His mother says if Ms Harris was still alive "he wouldn't be where he is at the moment".
"You have your whole life taken away from you and see how you cope," she says.
Mr Hodgkinson appeared in Invercargill District Court last month, where he pleaded guilty to burglary, injuring with intent to injure and assault with a weapon - a knife - stemming from an incident in Invercargill on October 5 last year. He has also admitted to charges of possessing cannabis oil and intentional damage, and last year was sentenced for intimidating Ms Finlayson, and threatening to burn her house down.
His mother defends her son to the bone, but Ms Harris' family say he is a not a nice person.
Ms Harris' mother, Lynette Harris, says she watched her "happy-go-lucky kid" turn into a "sad and bitter person" after she hooked up with Mr Hodgkinson.
"It makes me really, really angry that people are judging her. They don't know her," she said.
"All I want for my daughter is to rest in peace."
Fairfax NZ News
Morning & Afternoon Newsletter
Delivered Mon–Fri.