Obama's meeting with Dalai Lama angers China
Beijing: US President Barack Obama has met the Dalai Lama, provoking a sharp rebuke from a Chinese government rankled by the White House ignoring warnings that meeting the exiled Tibetan spiritual leader would "severely damage relations".
The White House sidestepped questions about China's reaction and, unlike their previous meeting in 2011, the Dalai Lama did not address the media after the low-key, private meeting, which lasted nearly an hour.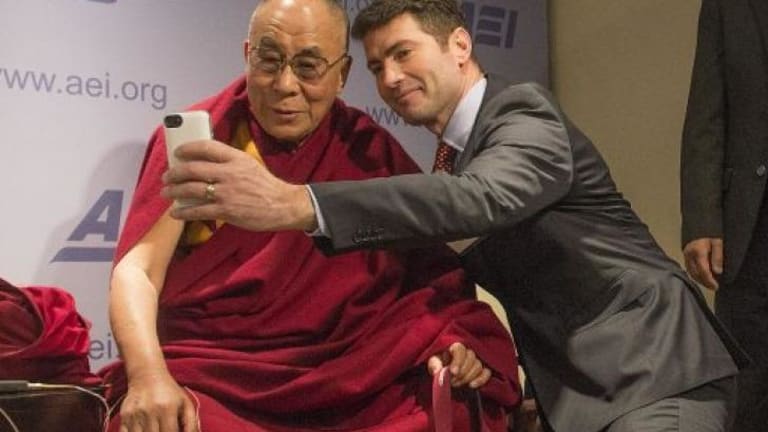 Mr Obama reaffirmed his support for Tibet's unique religious, cultural and linguistic traditions and human rights for Tibetans. But the President reiterated that he did not support Tibetan independence from China, and the Dalai Lama said he was not seeking it, according to the White House.
"We will continue to urge the Chinese government to resume dialogue with the Dalai Lama or his representatives without pre-conditions as a means to reduce tensions," White House spokesman Jay Carney said.
China views the Dalai Lama, who fled to India after a failed uprising in 1959, as a "wolf in sheep's clothing" who resorts to violent means to seek to establish an independent Tibet. The Dalai Lama, a Nobel Peace Prize laureate, says he is merely pushing for his ''middle way'' approach, which calls greater autonomy but neither independence nor assimilation for ethnic Tibetans in China.
Human rights group frequently criticise China about enforcement tactics employed in its Tibetan Autonomous Region, including a heavy security presence and restrictions on religious freedom. More than 120 Tibetans have self-immolated since 2009 to protest against Chinese policies in the region.
In reaction to the meeting, Chinese Vice-Foreign Minister Zhang Yesui summoned Daniel Kritenbrink, charge d'affaires of the US embassy in Beijing, on Friday night, China's Foreign Ministry said.
"China expresses strong indignation and firm opposition," Mr Zhang said.
"The Tibetan issue is a domestic affair of China, and the United States bears no right to interfere. Such a move will gravely sabotage China-US co-operation and relations, and will definitely undermine its own interests."
Despite the strong reaction, no serious shifts are expected in a complex and intricately linked relationship as a result of the meeting.
It was the third time in four years that the two have met, with the White House careful to specifically characterise the meetings as with an "internationally respected religious and cultural leader", rather than a political leader.
Consistent with previous meetings, the visit was held in the White House Map Room, a prestigious room but one of less significance compared with the Oval Office, where visiting leaders are normally welcomed.
But the meeting is just one of numerous contemporaneous issues fuelling tension between the two world powers.
Reports from Washington say Mr Obama will likely use an April trip to Japan, South Korea, Malaysia and the Phillippines to call on China submit to multilateral negotiations over territorial disputes in both the East China Sea and South China Sea.
This follows increasingly assertive behaviour from China in asserting its claims, including declaring an air defence identification zone over the East China Sea, and performing military exercises in sensitive regional waters.
One large-scale live-fire naval exercise in the East China Sea last August, held to mark the anniversary of Japan's defeat in World War II, was characterised by a senior US navy intelligence officer last week as proof that China was training for a "short, sharp war" against Japan.

Philip Wen is the China correspondent for Fairfax Media.
Morning & Afternoon Newsletter
Delivered Mon–Fri.