Pakistan bristles as Afghan shelling heightens tension
THE deaths of four Pakistani civilians by Afghan mortar shells fired from across the border has again strained tensions between the two countries and highlighted the difficulties of policing their lawless border regions.
Pakistan military officials have accused Afghan National Army troops of an unprovoked attack on Sunday evening, firing mortar rounds over the border at a civilian vehicle in the Niz Narai area.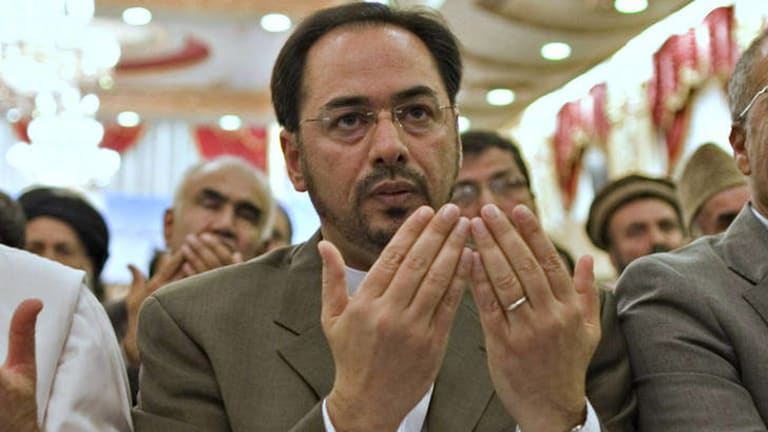 Four civilians, including two children, were killed.
Pakistan's Foreign Secretary, Jalil Abbas Jilani, told Afghanistan's ambassador, Omer Dawoodzai, the weekend's border shelling was "unhelpful and unproductive ... and would only vitiate the conducive environment that Pakistan is trying to create for promotion of peace and stability in the region".
Mr Jilani "strongly urged the Afghan government to take appropriate measures to prevent recurrence of similar incidents".
Afghanistan and Pakistan's long-standing enmity, occasionally flaring into outbreaks of violence, is hampering the countries' efforts to find common ground on which to work countering terrorism in both countries, and the scale-down of the war in Afghanistan.
Afghanistan accuses the Pakistan military of indiscriminately shelling its citizens over the border, a charge Pakistan denies, but Afghanistan believes, as does the US, that the Pakistani military covertly supports terrorist groups such as the Haqqani network, who are based in Pakistan but cross the border to launch attacks on civilians and military targets.
There are an estimated 3 million Afghan refugees in Pakistan. While Pakistan has hosted its "brother Afghans" for more than a decade, domestic political pressure is forcing Pakistan to find a way to repatriate them.
Talk of forced deportations back to war-torn areas has been toned down in recent months, with promises no one would be forced back.
But, under the agreement between Afghanistan, Pakistan and the UN, Afghan refugees lose the right to stay in Pakistan beyond December 31. Pakistan is seeking a mechanism by which to send Afghans back from January, the height of winter.
The latest border flare-up coincides with the arrival of the Afghan High Peace Council chief, Salhuddin Rabbani, in Islamabad. He will meet Pakistan's Prime Minister, Foreign Minister and President as well as its military leaders, on the peace and reconciliation process in Afghanistan.
Mr Rabbani's father, Burhanuddin, was his predecessor as High Peace Council Chief.
Afghanistan believes, as does the US, that the Pakistani military covertly supports terrorist groups.
Burhanuddin was due to hold similar talks in Pakistan but was assassinated by a suicide bomber last September.
Kabul blamed Islamabad for his death, saying the plot to kill him was hatched in Pakistan and carried out by a Pakistani with a bomb hidden in his turban.
Morning & Afternoon Newsletter
Delivered Mon–Fri.