Paris attacks: US President Barack Obama, world leaders promise help
US President Barack Obama led a chorus of world leaders condemning, in the strongest possible language, the attacks that terrorised Paris on Friday evening.
Mr Obama said US will do "whatever it takes to bring these terrorists to justice". France was an "extraordinary terrorism partner" and an attack on the French people was an attack on "all humanity".
German Chancellor Angela Merkel said it was "an attack on us all".
French President Francois Hollande called an emergency cabinet meeting at midnight (10am ADST) after attacks in Paris. He was earlier evacuated from the Stade de France in Paris, where three people were killed when an explosive device was detonated at an entry gate. where a friendly football match between France and world champions Germany was taking place.
He declared a state of emergency across France and national borders began to close following the series of six attacks.
At the same time a post on his official Twitter account simply stated: "Face with dread, there is a Nation who knows how to defend itself, know how to mobilise its forces and, once again, will know how defeat the terrorists".
Former French president Nicolas Sarkozy, now leader of the main conservative opposition party, said: "The terrorists have declared war on France" and backed the state of emergency and border closure.
"A state of emergency will be declared," Mr Hollande said. "The second measure will be the closure of national borders," he added.
The Paris municipality asked Parisians in a tweet to stay home.
There was no immediate verifiable claim of responsibility but supporters of the Islamic State militant group, which controls swathes of Iraq and Syria, said in Twitter messages that the group carried them out.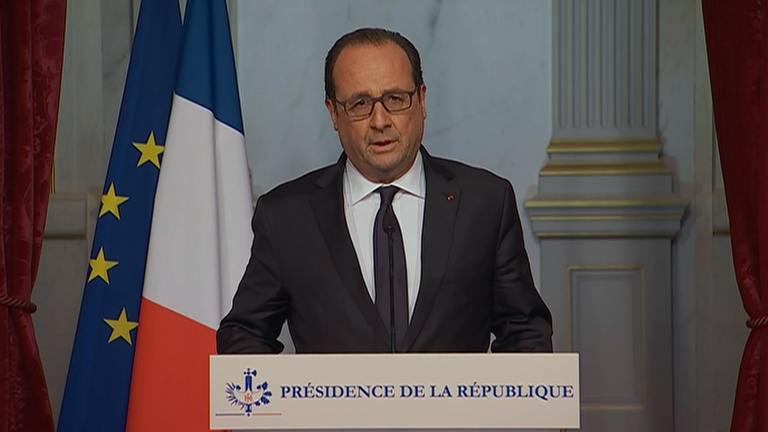 More than 120 people have been killed in the attacks. Military troops stormed a concert hall in the French capital where some 100 people were killed. At least two attackers were killed in the operation.
British Prime Minister David Cameron expressed solidarity and offered any help needed.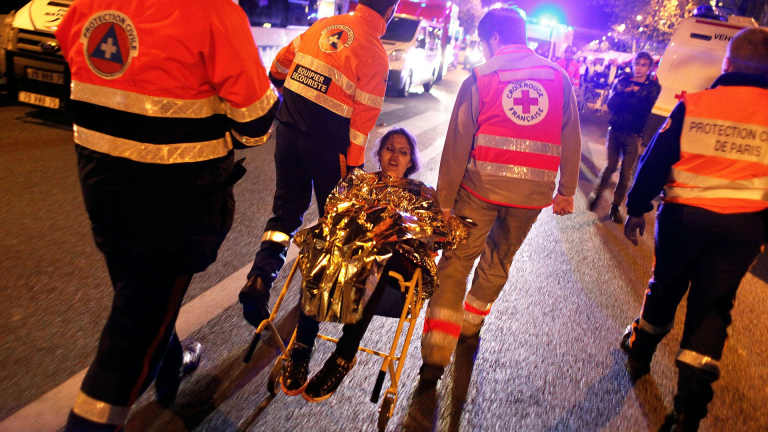 UN Chief Ban Ki-Moon condemned the attacks as "despicable".
NATO Secretary-General Jens Stoltenberg said the Atlantic defence alliance would stand with France "strong and united" against terrorism, following the killing of dozens of people in Paris on Friday night.
"I am deeply shocked by the horrific terrorist attacks across Paris tonight. My thoughts are with the families of the victims, with all those affected, and with the people of France," he said.
"We stand strong and united in the fight against terrorism. Terrorism will never defeat democracy."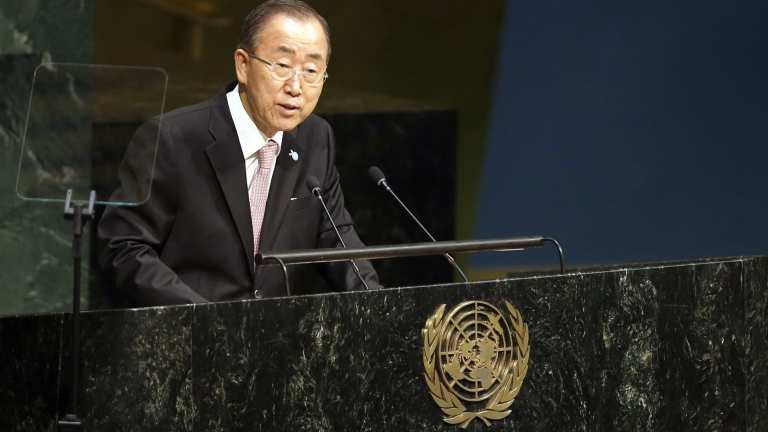 Mr Obama told reporters in Washington it was "an outrageous attempt to terrorise innocent civilians".
"This is an attack not just on Paris, an attack not just on the people of France, but this is an attack on all of humanity and the universal values we share."
Australian Prime Minister Malcolm Turnbull calls the attacks the "work of the devil"
Reuters, Fairfax Media