Pope told of alleged 'inappropriate acts'
Pope Benedict XVI has been informed about allegations of inappropriate behaviour by Britain's most senior Roman Catholic cleric, who is due to vote on the pontiff's successor, the Vatican says.
Cardinal Keith O'Brien, leader of the Catholic Church in Scotland, denies allegations by three priests and a former priest which were sent to Rome a week before the Pope's resignation on February 11, the Observer newspaper reported.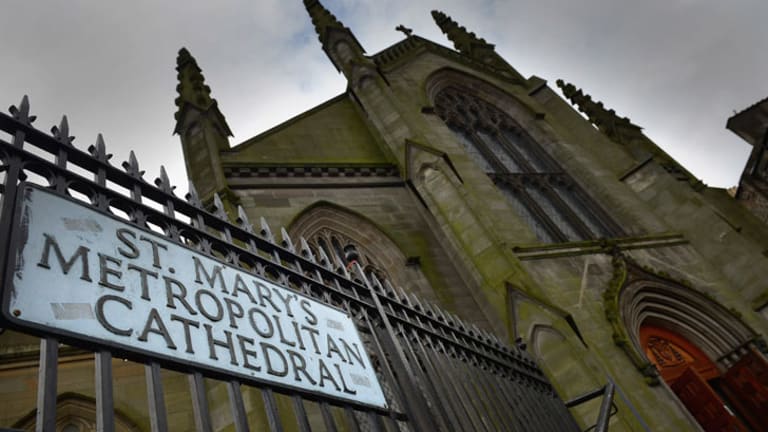 "The Pope is informed about the problem and the matter is now in his hands," Vatican spokesman Federico Lombardi told journalists when asked about the report in the British newspaper.
A spokesman for Cardinal O'Brien said the claims were contested.
The four claimants, from the diocese of St Andrews and Edinburgh in Scotland, reported to nuncio Antonio Mennini, the Vatican's ambassador to Britain, that O'Brien had committed "inappropriate acts" going back 33 years, the Observer said.
One priest claims he received unwanted attention from the cardinal after a late-night drinking session. Another alleges that Cardinal O'Brien used night prayers as cover for inappropriate contact, according to the paper.
Cardinal O'Brien has a vote in the forthcoming papal conclave, which is due to take place next month.
The claimants, who are demanding the cleric's resignation, are worried their report will not be properly addressed if he is allowed to travel to Rome.
But Cardinal Cormac Murphy-O'Connor, the former archbishop of Westminster and ex-head of the Roman Catholic Church in England and Wales, said Cardinal O'Brien should still be allowed to help choose the next pope if he chooses.
"The cardinal has denied the allegations, so I think we will just have to see how that pans out," Cardinal Murphy-O'Connor told BBC television.
Cardinal O'Brien, who is due to retire next month, has angered the gay community with his conservative stance on homosexuality. He was named "bigot of the year" last year by the rights charity Stonewall.
He recently said that same-sex marriages would be "harmful to the physical, mental and spiritual well-being of those involved" and has long voiced opposition to gay adoption.
But in comments this week he also called for the Catholic Church to end its celibacy rule for the priesthood.
AFP
Morning & Afternoon Newsletter
Delivered Mon–Fri.