Russian orphan in plea to Putin

A 14-YEAR-old Russian orphan with a debilitating genetic disease has reportedly asked President Vladimir Putin for the right to live with his prospective adoptive family in the United States.
But the Kremlin has called the news items false and a provocation aimed at discrediting Russia's international reputation and embarrassing Mr Putin.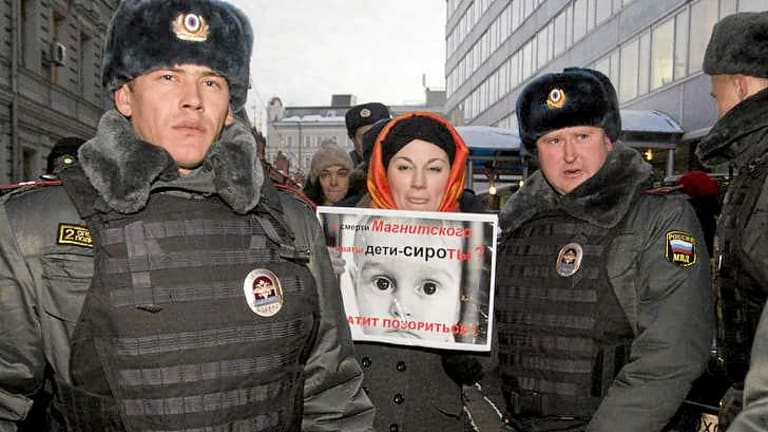 The plea from a boy named Maxim in the hard-scrabble Urals city of Chelyabinsk came two weeks after Mr Putin signed into law a bill banning all US adoptions.
The measure was given fast-track approval and almost no parliamentary debate in reprisal for new US legislation that targets alleged Russian human rights abusers.
But the adoption law also created controversy at home and up to 20,000 people are expected to come out on the streets of central Moscow in protest on Sunday.
Chelyabinsk media said the boy had been in touch with the US family – the Wallens – from the state of Virginia for seven years and that his case was under court review when Mr Putin instituted the ban on December 28.
''I would be very grateful if you come out in favour of children,'' the website of local Chelyabinsk television quoted a letter it said Maxim had sent to Mr Putin.
''Do not deprive children of their right to obtain a family,'' the boy reportedly asked.
Maxim later told the pro-Kremlin Komsomolskaya Pravda newspaper he hadn't written a letter but was simply responding to the television reporter's question about what message he might have for Mr Putin.
''I said I would ask him to let me go to America,'' Maxim said. ''I never wrote a letter.''
The Kremlin's local children's rights representative said the chances of Mr Putin changing his mind on adoption at this time were ''very low''.'
'There is a chance to treat Maxim in America and the Wallens are willing to pay,'' children's representative Margarita Pavlova said.
The US government has accused Russia of using children as pawns in high-stakes diplomatic games during Mr Putin's tumultuous 13 years in power.
But Mr Putin has defended the measure while national media released interviews with the director of Maxim's children's home denying the teenager was even sick.
''He has no genetic disease,'' Children's Home No.13 head Denis Matsko told Business FM radio. ''He has certain health problems – just like we all do.''
Morning & Afternoon Newsletter
Delivered Mon–Fri.