Sugar factory fire creates stream of caramel
A fire at a sugar warehouse in southeastern Brazil has been put out after unleashing a flood of caramel that threatened nearby homes, the company said Monday.
"It is now under control," a spokesman for the Agrovia sugar company told AFP by telephone.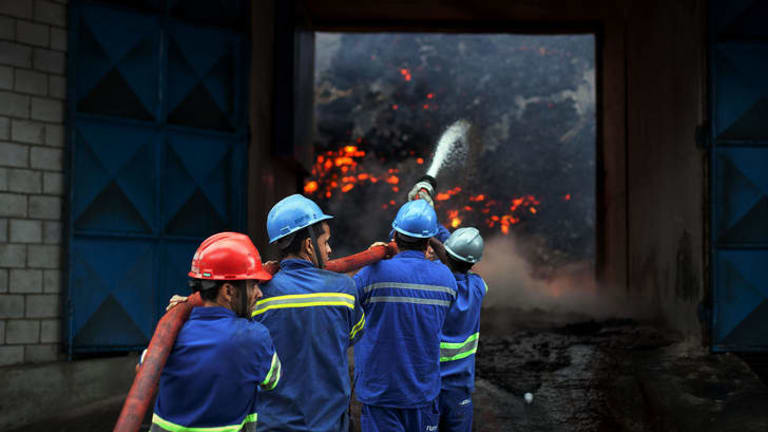 The blaze erupted Friday in one of the company's two warehouses in Santa Adelia, located 371 kilometers (230 miles) north of Sao Paulo, triggering a flow of melted sugar that spread into the town.
Some 28,000 tons of sugar were damaged in the flames, but no injuries were reported.
"Seventeen people had to be evacuated and sheltered in area hotels," the company said. "It's all back to normal."
Firefighters from Santa Adelia and neighboring towns battled the fire for more than 70 hours, building earth dikes to contain the spreading caramel.
The lost sugar was fully insured and represents less than 0.5 percent of the company's sales, Agrovia said.
The incident occurred a week after a different fire damaged 180,000 tons of raw sugar and injured four people in warehouses owned by Copersucar, the world's largest sugar trader, in Brazil's Santos port.
Santos accounts for more than 60 percent of the country's sugar exports and Copersucar is responsible for 25 percent of the sugar shipped through Santos.
Morning & Afternoon Newsletter
Delivered Mon–Fri.