Syrian Kurds put under siege by Islamist rebels
DAMASCUS: Syrian Kurds have urged the opposition to halt a siege against them by Islamist rebels, at the same time as the United Nations has condemned the killing of dozens of children in the country in the past week.
The Kurdish National Council, a pro-opposition umbrella group of Syrian Kurdish parties, condemned what it said was a continuing assault ''against unarmed civilians'' by insurgents on the northern town of Ras al-Ain.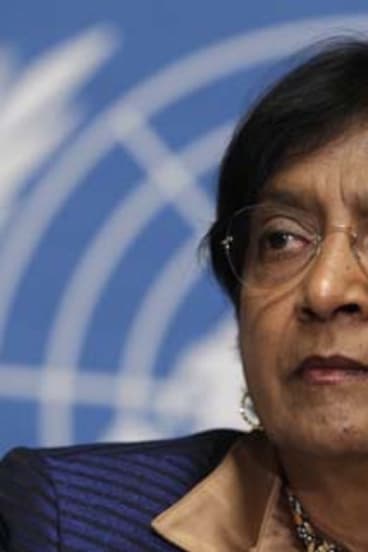 The council said the rebels, who came across the border from Turkey, were shelling the town indiscriminately. The council asked the National Coalition and the Free Syrian Army to ''pressure these militants to stop this criminal war that is detrimental to the Syrian revolution''.
On Saturday, one rebel was killed in shelling and fierce clashes that pitted the Islamist al-Nusra Front against Kurdish fighters, the British-based Syrian Observatory for Human Rights said.
Turkey, which supports the revolt against the Syrian President, Bashar al-Assad, is home to a sizeable Kurdish minority, whose demands for greater independence it has moved to suppress. Activists say Turkey may be using Syrian jihadists to fight its battle against the Kurds.
The UN Children's Fund condemned the killing of children in Syria. ''A series of reports from Syria this week underlines the terrible price children are paying'' in a conflict that has ravaged the country for 22 months and killed more than 60,000 people, it said.
The Syrian Observatory for Human Rights, which relies on a network of activists and medics for its information, said 3538 children had been killed since the start of the revolt in March 2011.
The Syrian Foreign Ministry criticised a petition by the UN High Commissioner for Human Rights, Navi Pillay, and 58 countries calling for a war crimes case against Damascus to be opened at the International Criminal Court.
Those countries, Damascus said, were ''hindering the Syrian national dialogue for a peaceful settlement''. Those talks would only include opposition forces tolerated by the regime, which would disqualify the vast majority of the country's rebels.
Agence France-Presse
Morning & Afternoon Newsletter
Delivered Mon–Fri.