Trump shelves plan for UK visit
London: US President Donald Trump has cancelled a visit to London scheduled for early this year, saying he was disappointed with the "Obama administration having sold" the US embassy in the British capital.
"[The] reason I cancelled my trip to London is that I am not a big fan of the Obama Administration having sold perhaps the best located and finest embassy in London for "peanuts," only to build a new one in an off location for 1.2 billion dollars," Trump said in a tweet.
The Guardian had earlier reported Trump had shelved plans for the visit because of security concerns " amid fears of mass protests". It said Secretary of state Rex Tillerson could instead be sent to cut the ribbon.
British Prime Minister Theresa May has been under pressure to cancel an invitation issued to Trump last year after outrage from the British public and lawmakers. In October, the state visit invitation was reported downgraded to a "working visit".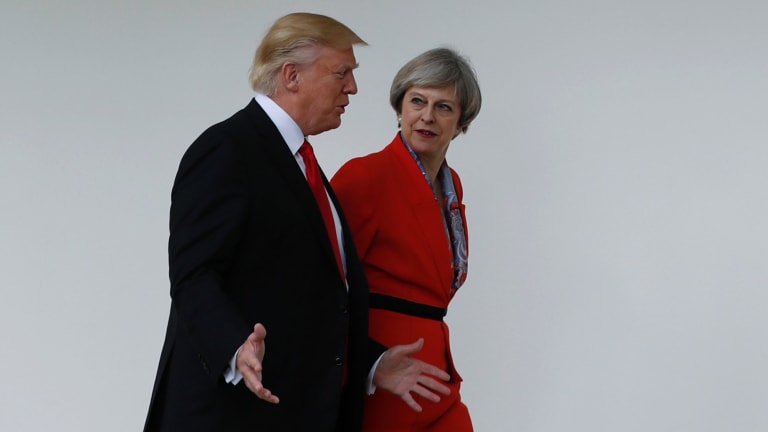 The BBC said May's office had declined to comment on the move, but was considering options for a state visit later in the year.
Relations between the US and its closest ally have been repeatedly strained since last January, when Trump took office and May became the first foreign leader to meet him at the White House. May's invitation for Trump to visit the Queen has faced growing opposition, fuelled in part by the president's Twitter criticism of London Mayor Sadiq Khan and retweets of propaganda from a far-right British anti-Muslim group.
The US embassy website shows the decision to move the location was taken months before Barack Obama took office in January 2009.
The US Embassy & Consulates in the UK said in October 2008 the embassy would be relocated for security reasons.
"Bad deal. Wanted me to cut ribbon-NO!," Trump said on Twitter.
The Daily Mail earlier reported the cancellation of Trump's UK visit in which he was expected to inaugurate the new embassy.
The United States is leaving behind an imposing 1960 stone and concrete embassy in London's upmarket Grosvenor Square - an area known as 'Little America' during World War Two, when the square also housed the military headquarters of General Dwight D. Eisenhower.
The new embassy on the South Bank is a veritable fortress set back at least 30 metres from surrounding buildings - mostly newly-erected high-rise residential blocks - and incorporating living quarters for the US Marines permanently stationed inside.
The $US1 billion construction, overlooking the River Thames, was wholly funded by the sale of other properties in London.
Reuters, Bloomberg